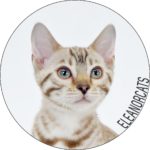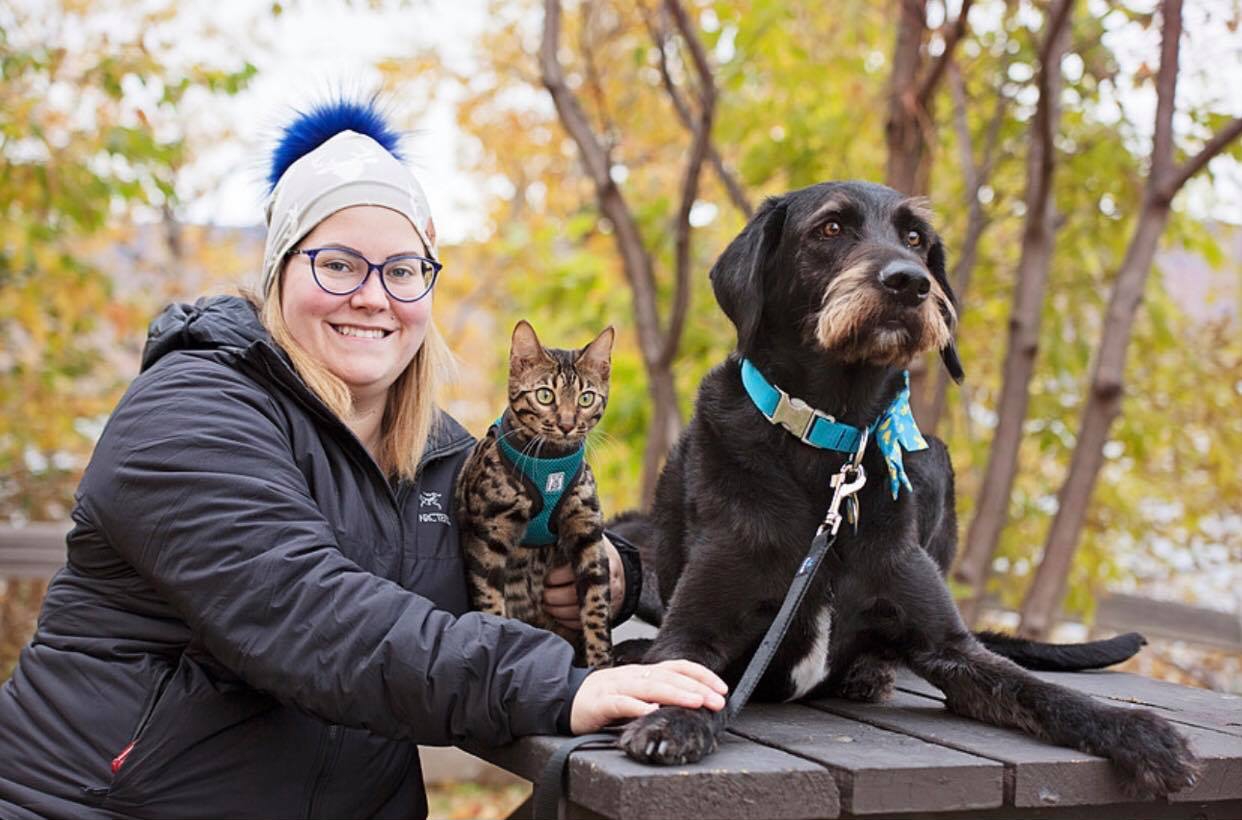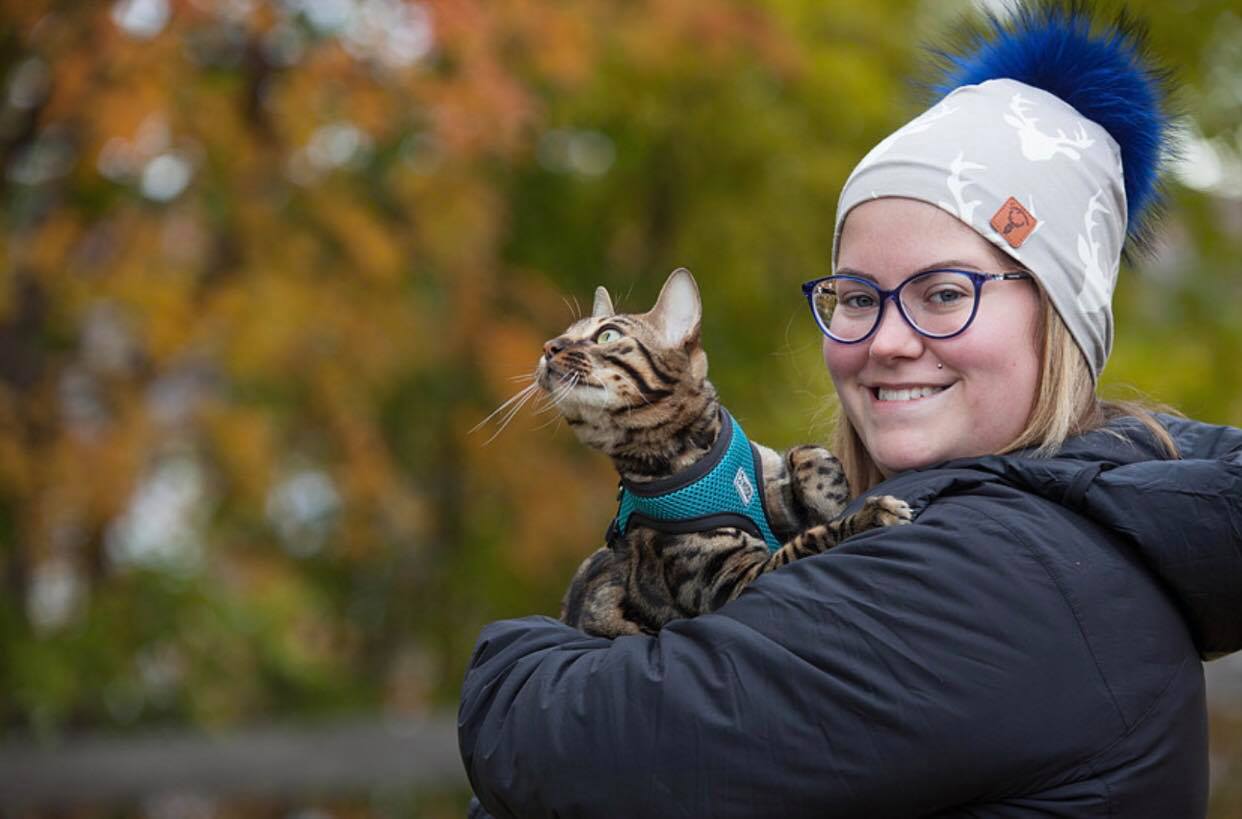 4-5 years ago, when I was discovering this wonderful breed, I clicked "I like" on all the Quebec breeding pages. Then one day I stumbled upon ELEANORCATS No need to go any further, I knew this is where I would fall in love. Years have gone by without me embarking on the adoption process. Then, one beautiful January evening after talking with Sophie, Sophie told me she had the right cat for me. It must be said that over the years Sophie has gotten to know me. It was that night that Chile officially came into my life. Chili is a Bengal Brown with nice clear rosettes and little gold highlights all over the place. She is a gluey, affectionate, endearing cat, good in her head and above all she arrived in our lives in perfect health. Chili is living proof of the quality work Sophie and Simon offer with their ethical breeding.
-Marie-Renée (Gaspé, Québec)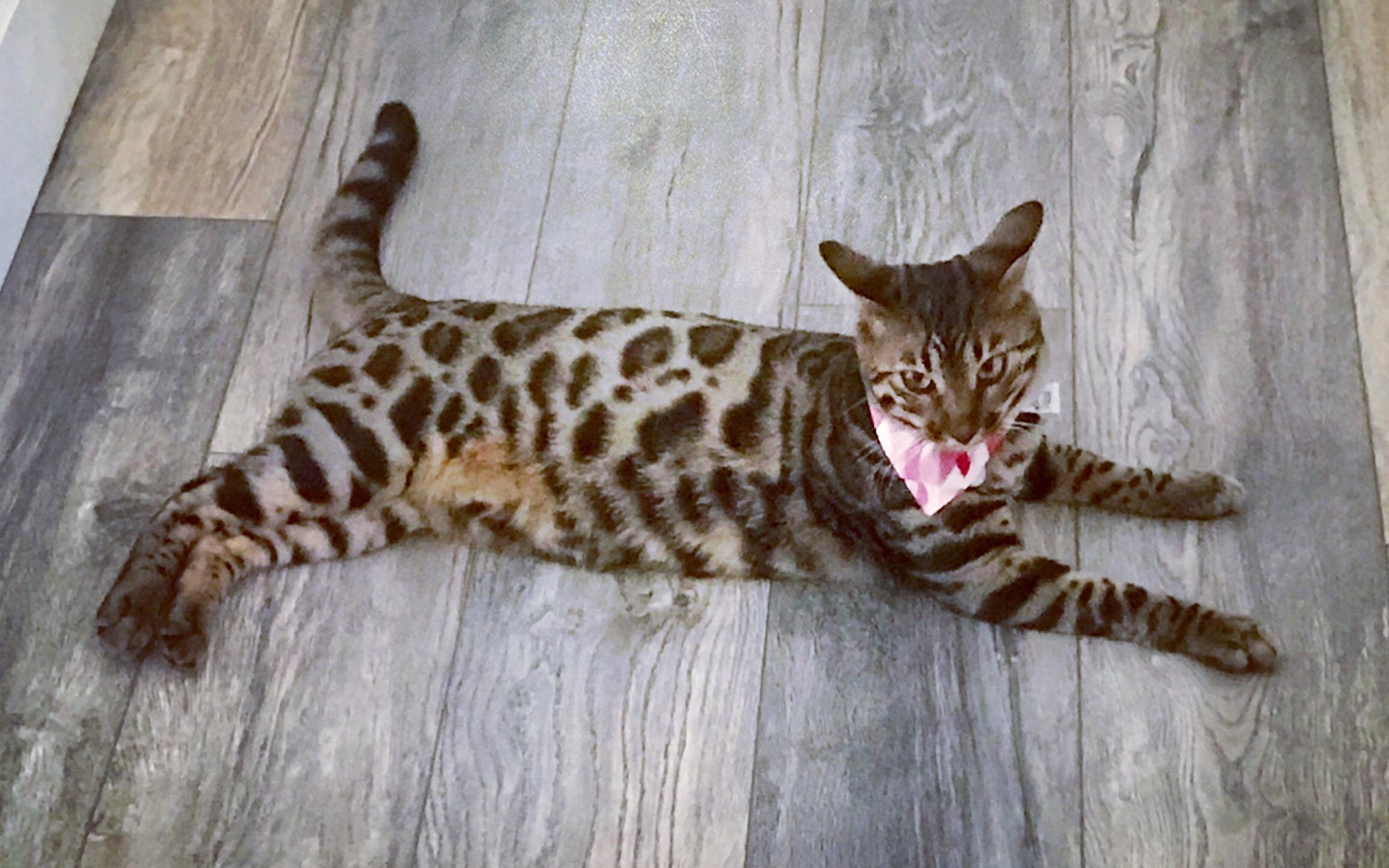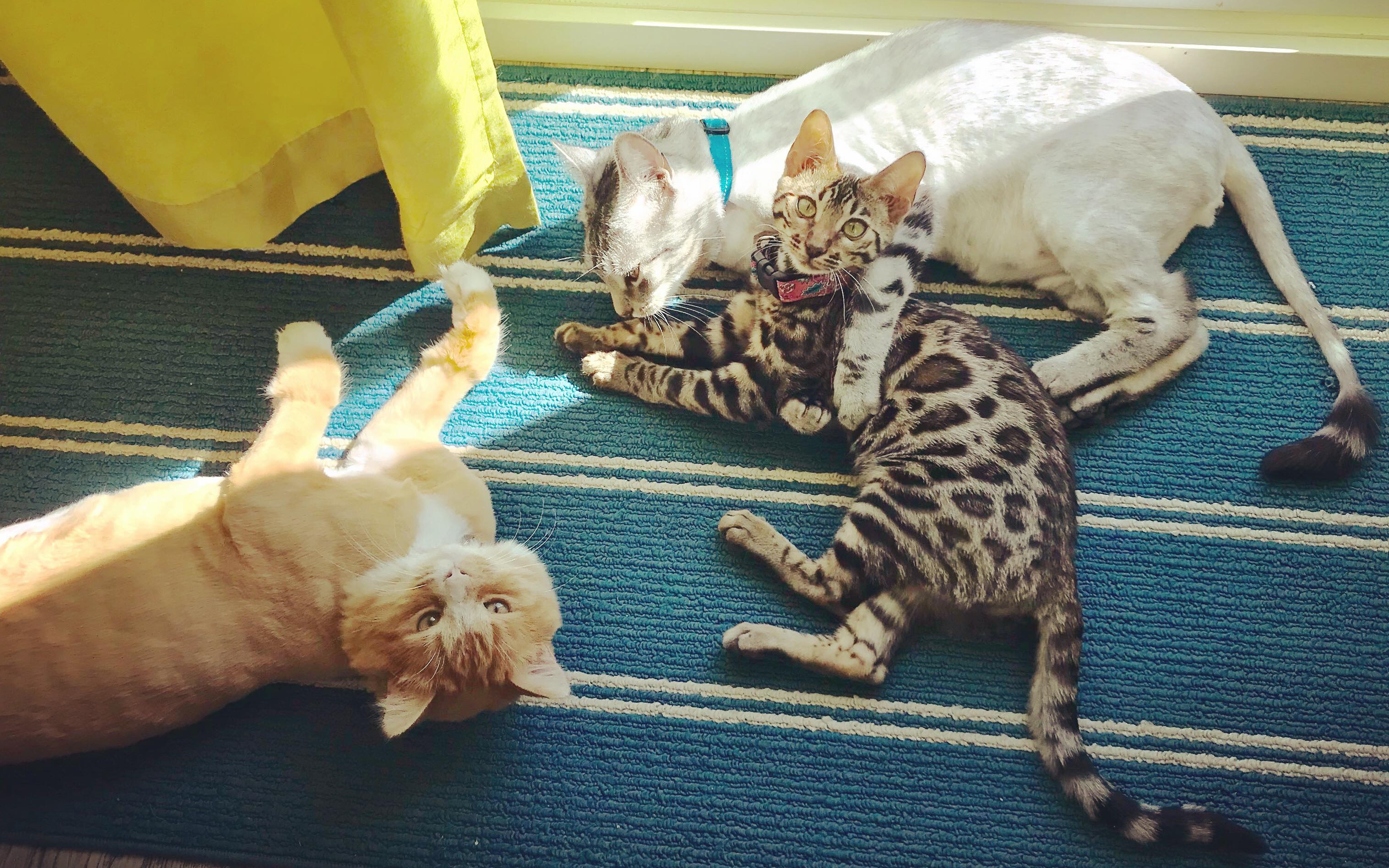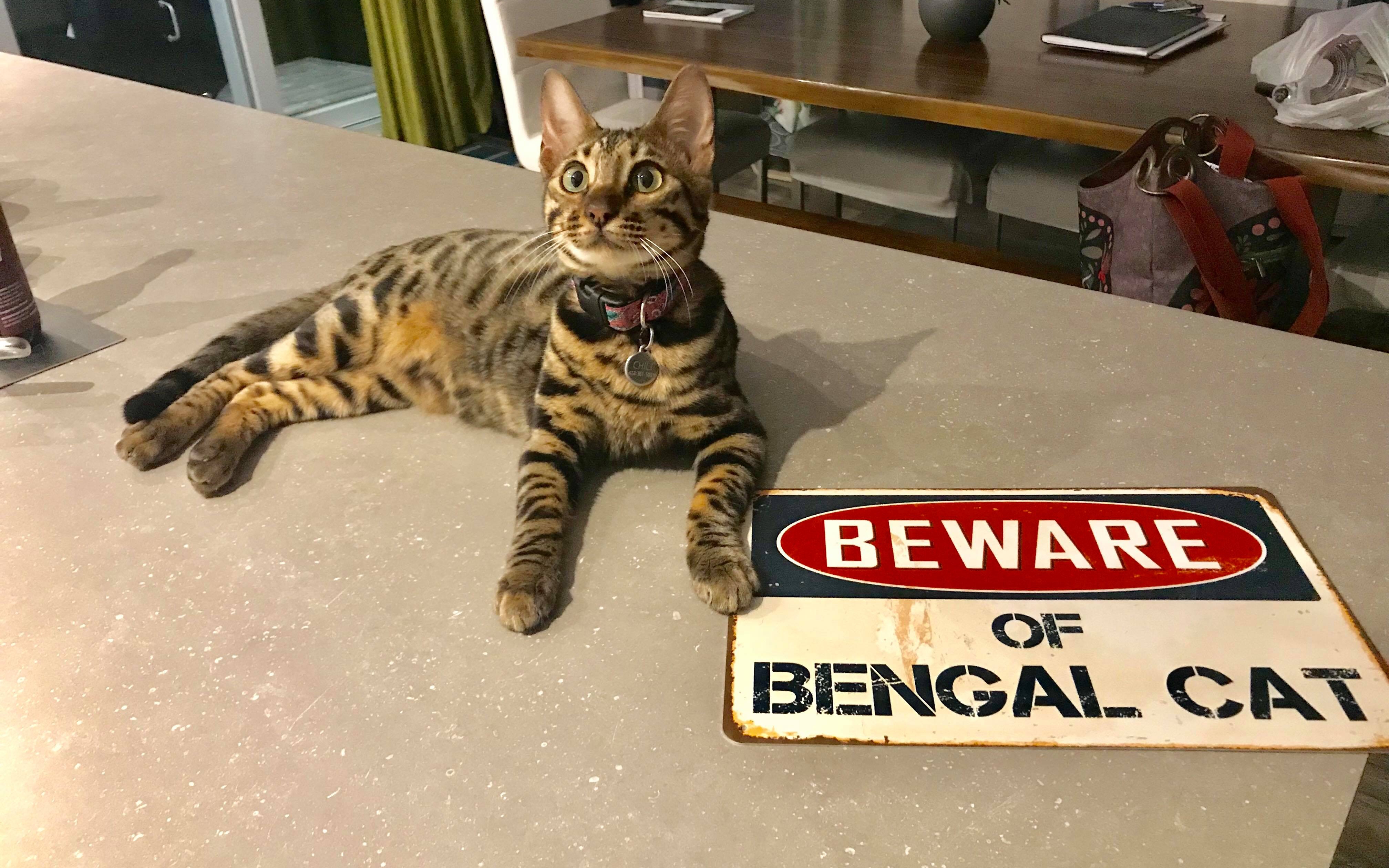 I chose ELEANORCATS after a lot of research, phone calls and texts to find the right breeder and only one meeting with Sophie convinced me!
Since I was adopting my first Bengal, I had so many questions about the breed and I felt very well guided and advised with her.
Sophie is very present, both before, during and after the adoption. She has the well-being of these little furballs very much at heart!
My cat is now almost 1 year old and he is perfect. He is very active, healthy and loves to play with us! He's very smart, sometimes it's amazing how much.
She is a very present cat in our lives and loves hugs and human warmth.
If you are considering adopting a Bengal, I strongly advise you to visit ELEANORCATS. In addition to having the perfect kitten, you will have excellent service with Sophie!
-Marie-Pier (Armagh, Québec)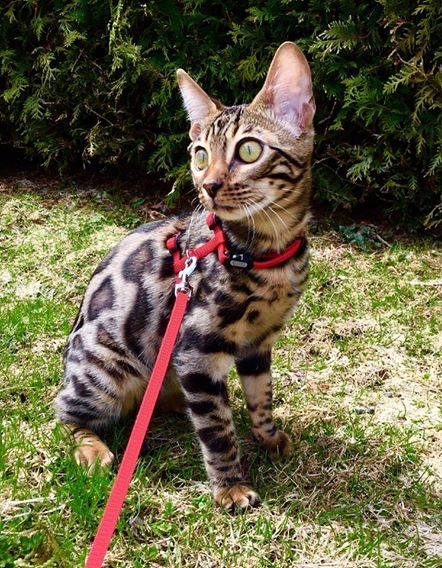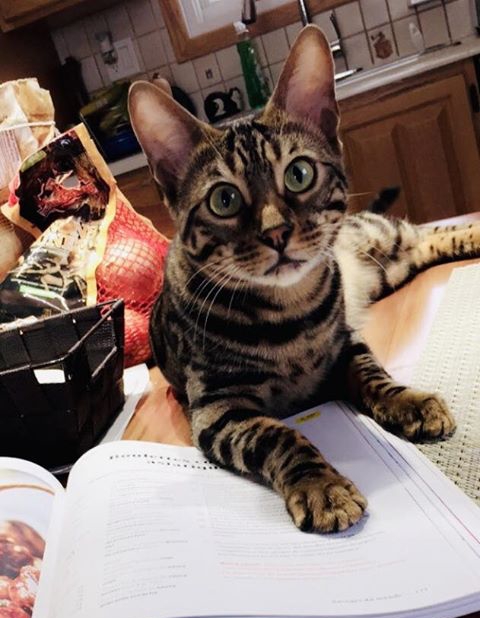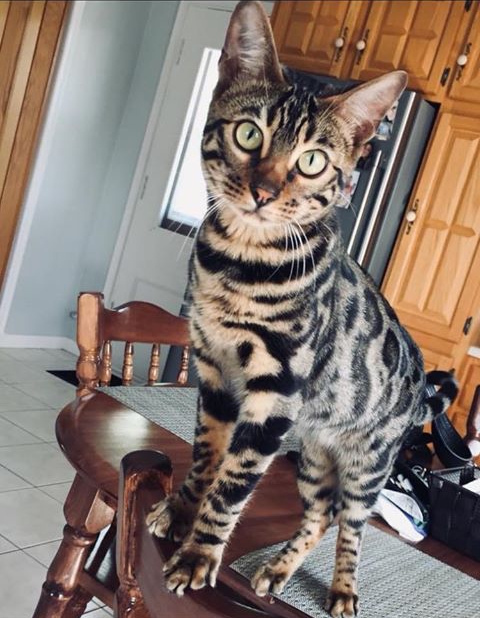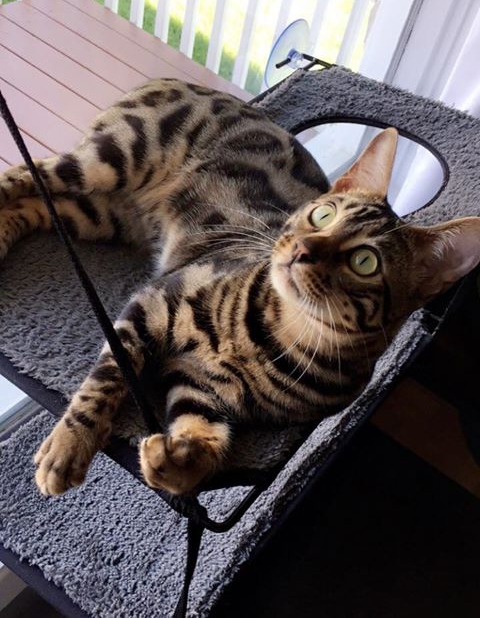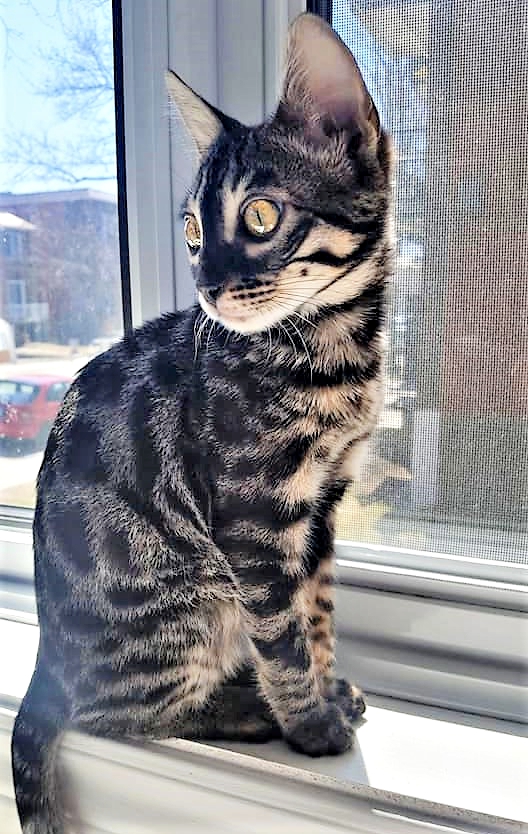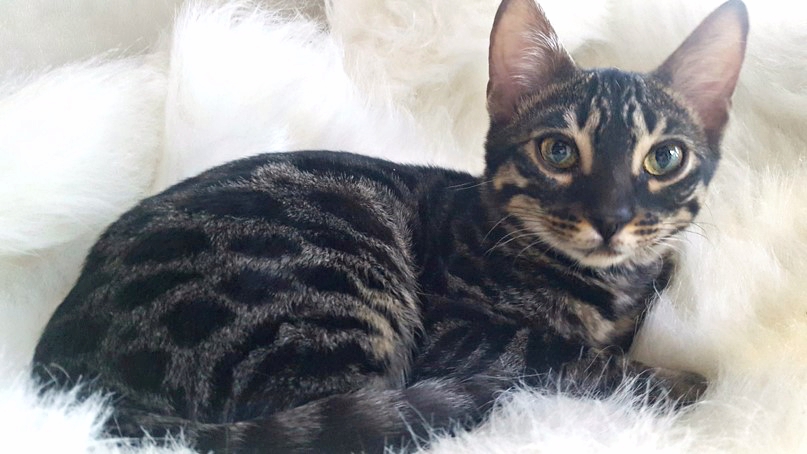 As I already have a Savannah cat, I know the breeding world a lot. When I thought about adopting a second cat, I wanted to find the perfect breeder who would be there throughout the adoption process and especially afterwards. I then came across ELEANORCATS. I then asked her a ton of questions and after a while I booked one of her kittens.
Sophie has been superb with me throughout the process. I even made small special requests to her concerning the kitten and she gladly accepted. She was always very nice and often gave me news of the kitten.
From the moment he arrived at my house he was a real charm. I could tell he had been socialized very well as he was going to see everyone without any hesitation and when I introduced him to my other cat (who was reluctant) he couldn't have impressed me more. During her integration with me, I needed some advice and Sophie always gave me very relevant answers.
Aujourd'hui, j'ai le chat parfait et c'est bien grâce à Sophie!
-Jennifer (Montréal, Québec)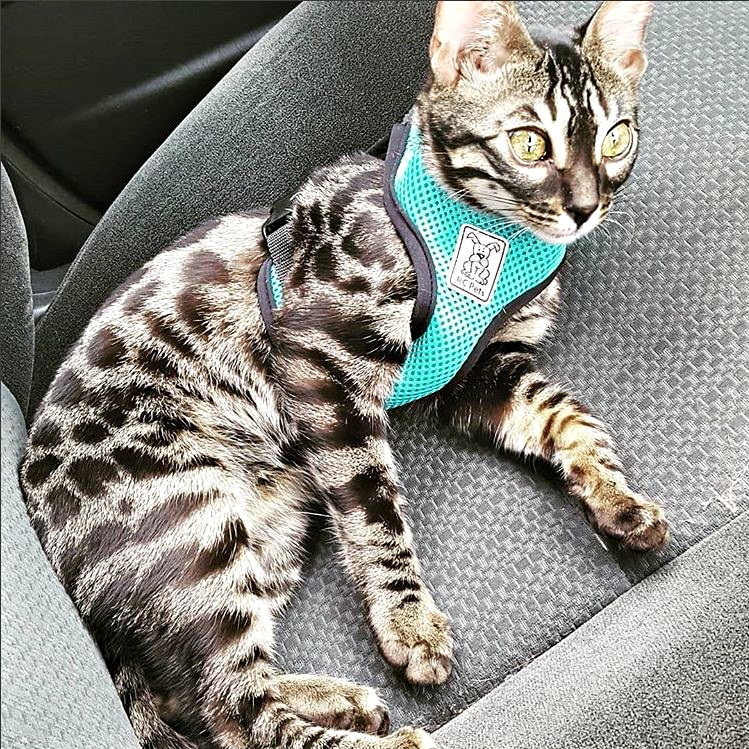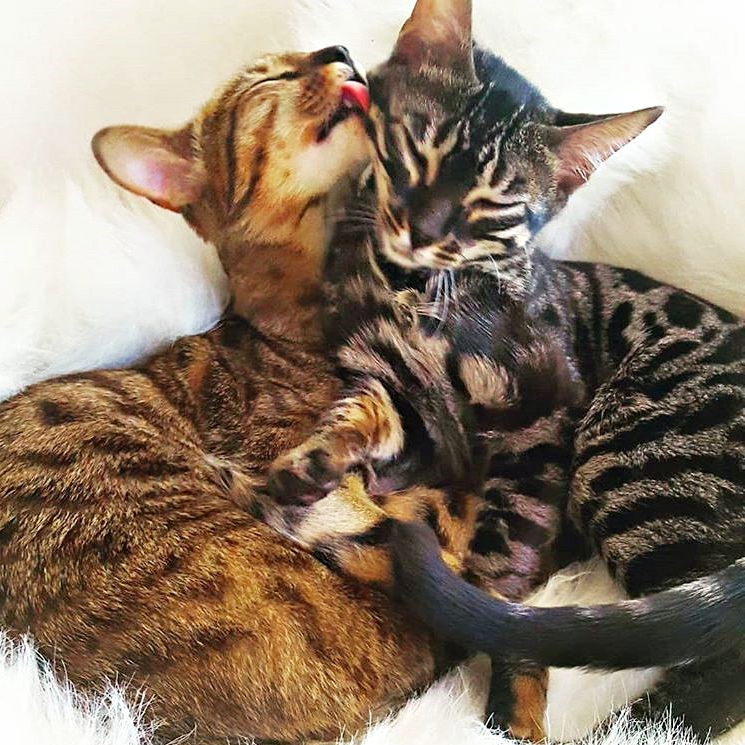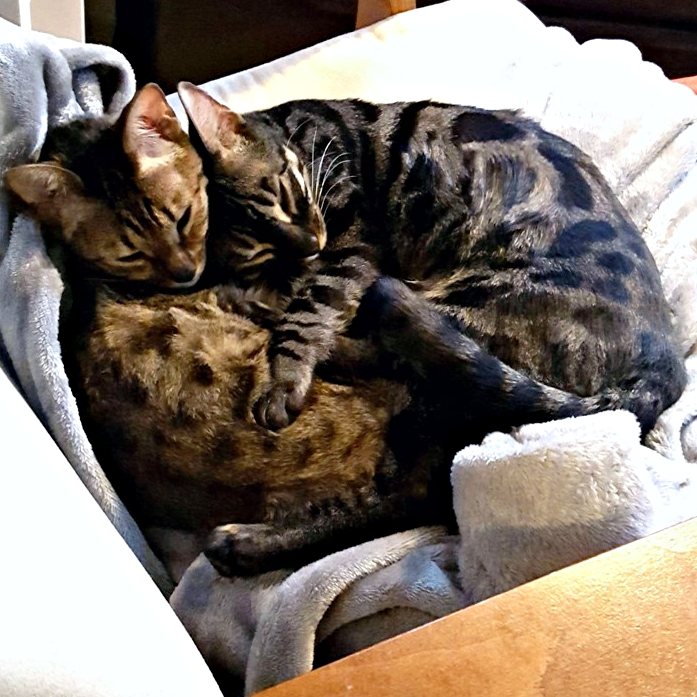 After almost 10 years of waiting, I started looking for you. When I found THE place to look for you I couldn't wait for you to come into the world. And the big day to go and choose you arrived. I told myself it won't be too long, I look, take, pet kittens and presto. But even after 1 hour I still couldn't make up my mind. You were pretty much the only one who didn't give a damn that I was there to "adopt" one of you. You were playing alone in the tree when all the other kittens (about 12) were eating and coming to see me. But nothing prevents that when I got hold of you it was love at first sight. After all the years of wanting a Bengal so much, of choosing THE cat I dreamed of, I couldn't believe my eyes.
And during all this time, Sophie showed no signs of impatience. So sweet, she had been answering my millions of questions for 1 year before my decision. Even when I got home, if I had any questions she answered me very quickly. Great service and advice. Thanks Sophie
Here we are today you are 1 year old, your hairball full of energy.
Happy birthday my beautiful Kira
.
P.S. Like all of you, we have millions of photos but I had to limit myself hihihi
-Martine (Repentigny, Québec)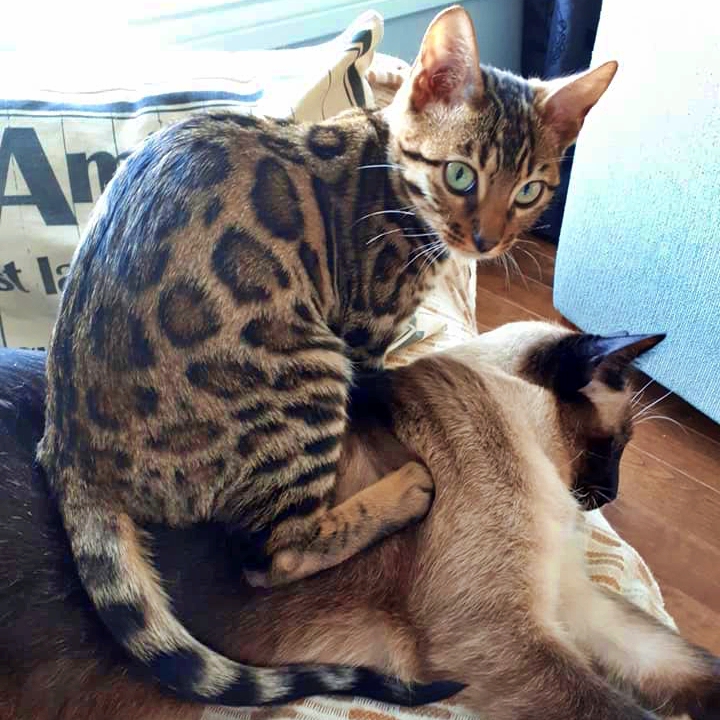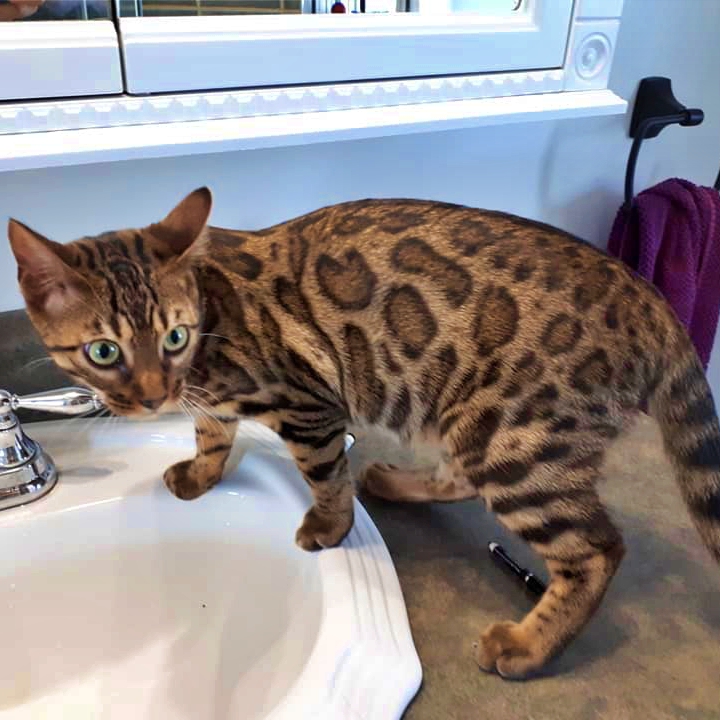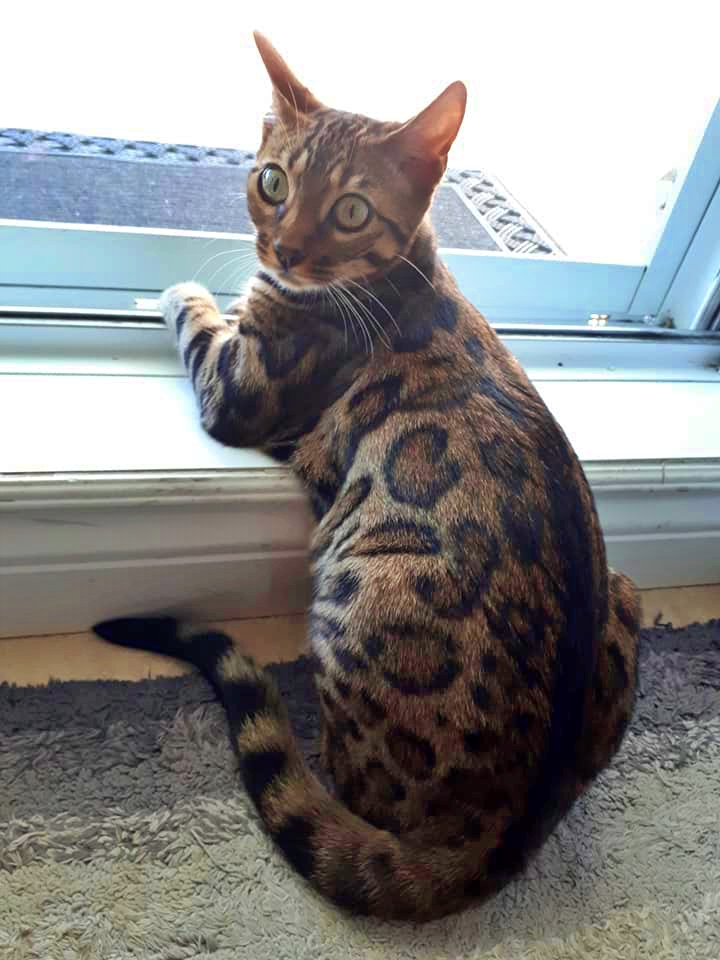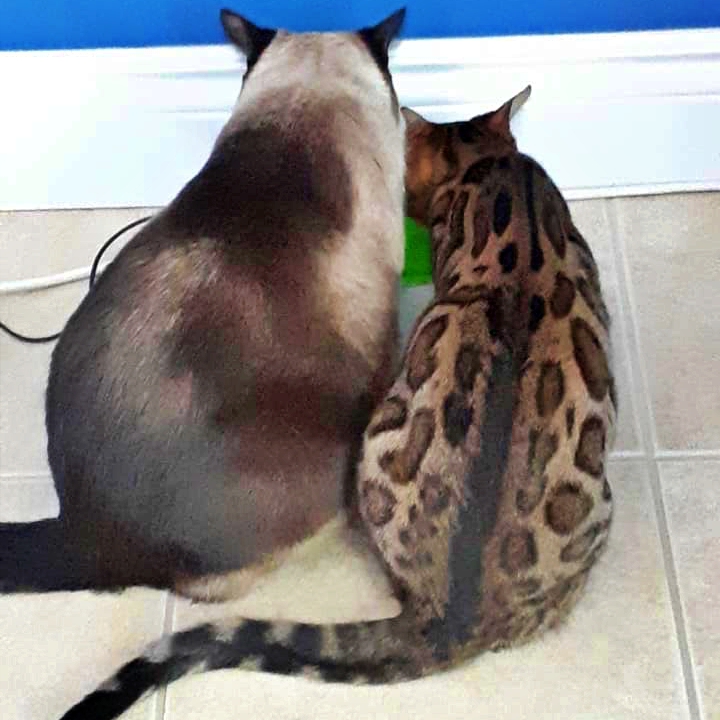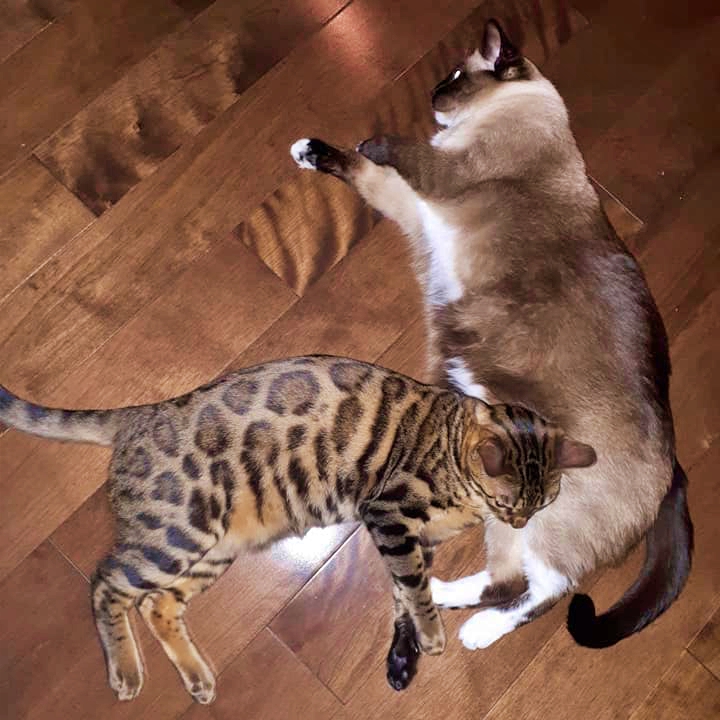 Would you like to be part of our history?
Contact us to reserve your little love ball