SHAGHERA MAJESTIC OF ELEANORCATS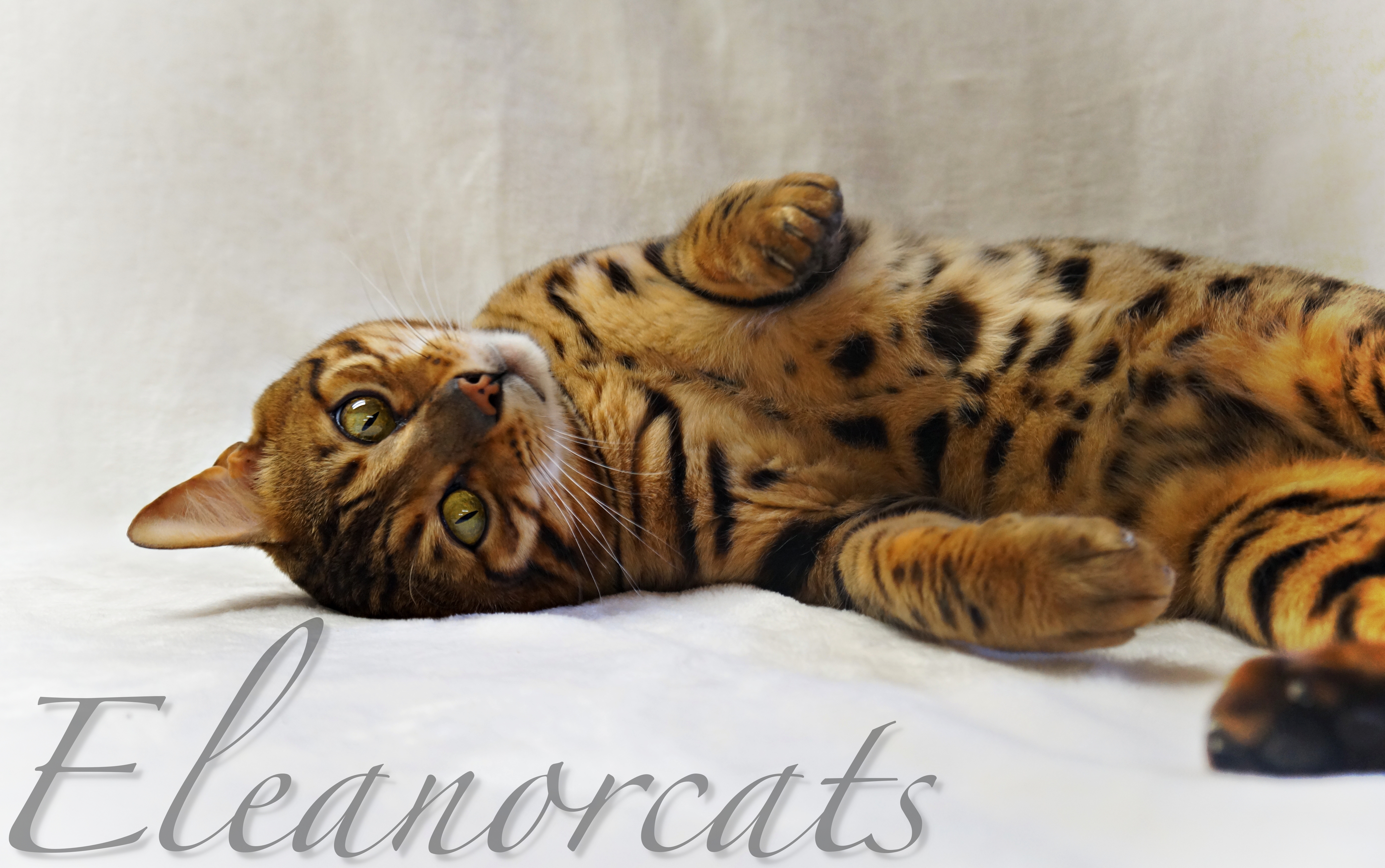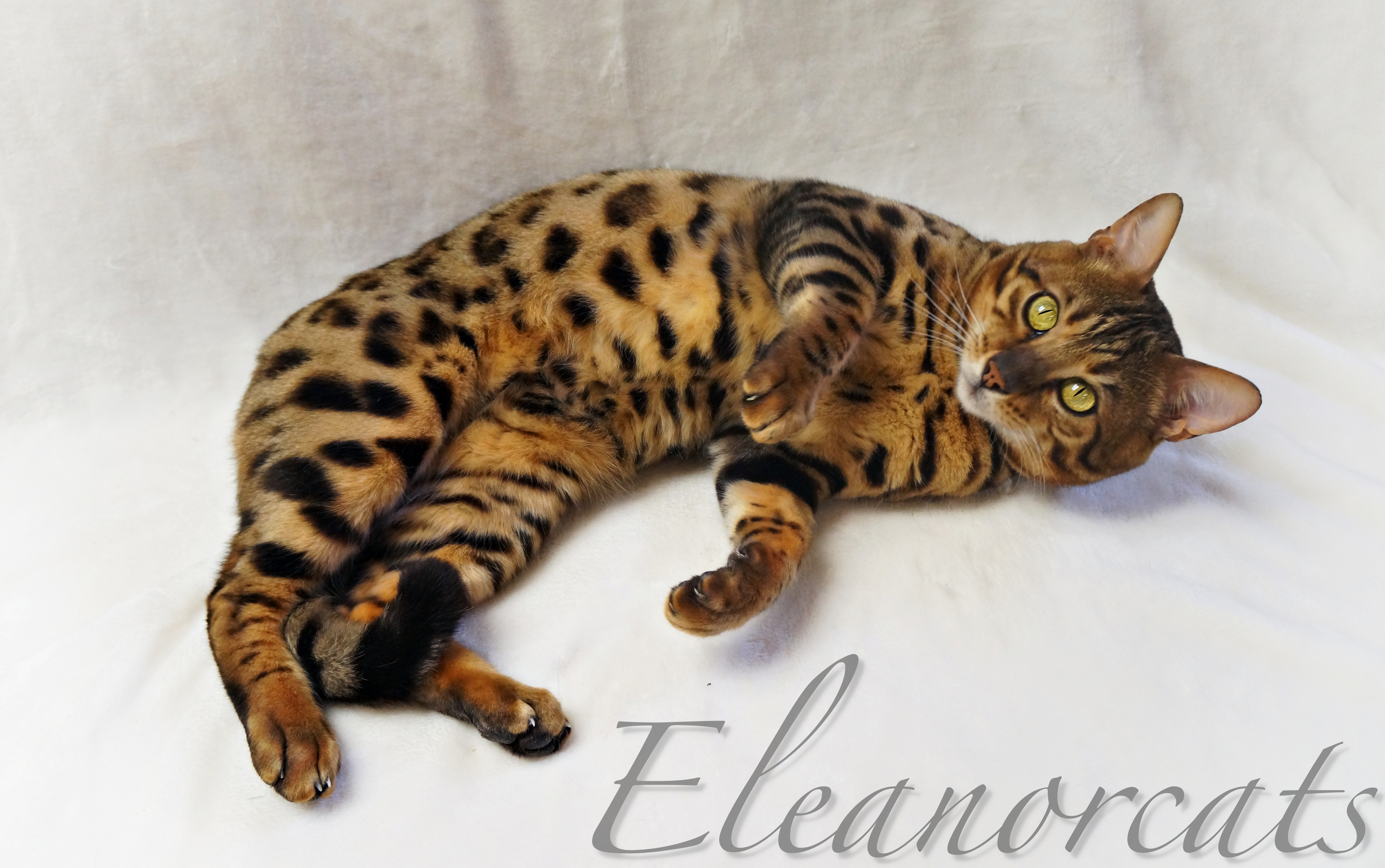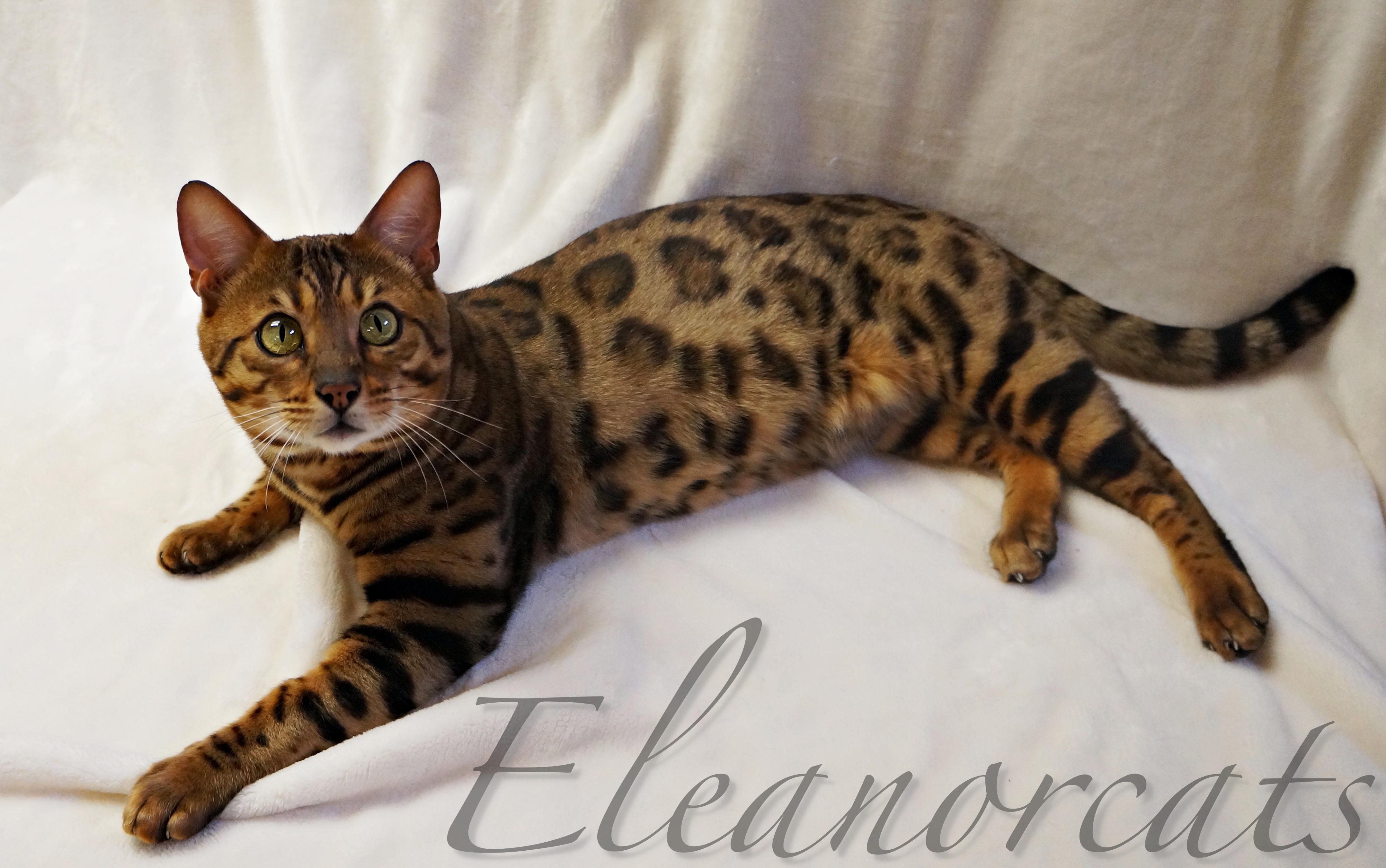 Born on November 4, 2013, Majestic arrived with us in February 2014. This cat is a sweetheart, he has an incredible character and a personality that cannot be ignored. It is with great sadness that we granted him his freedom in the summer of 2018 by letting him go to his new family, where he is the king and master of the house and where he can receive all the love that he deserves.
Born May 28, 2014 by emergency cesarean section in the middle of the night, Summer had to be hand-fed for the first 7 weeks of her life. We quickly got attached, no way she leaves us. Summer is one of our "top moms", she has always been perfect despite her intolerance towards other moms. As promised, she was sterilized when she was 4 years old and left to live a beautiful life as a living room cat in an extra family.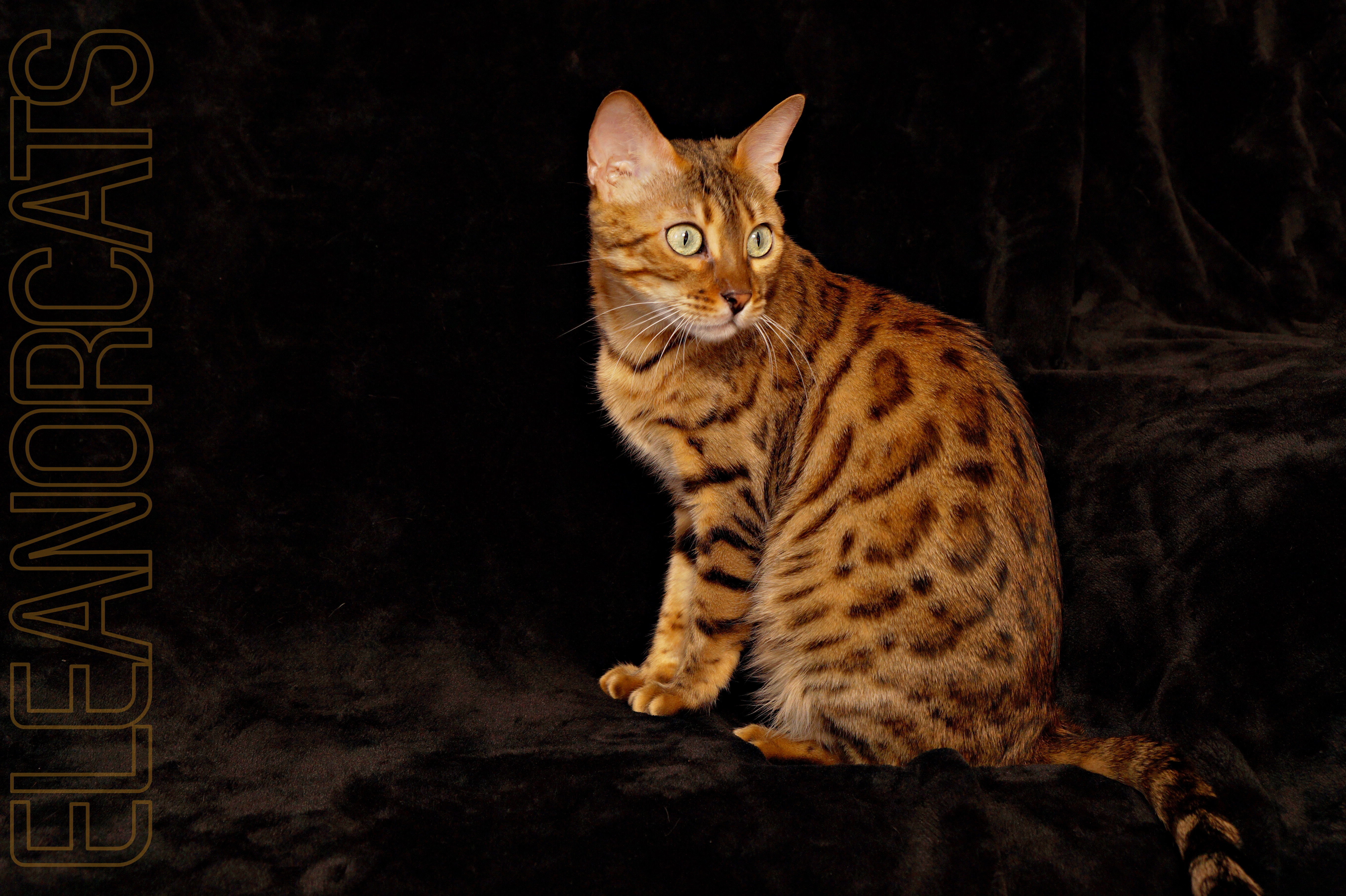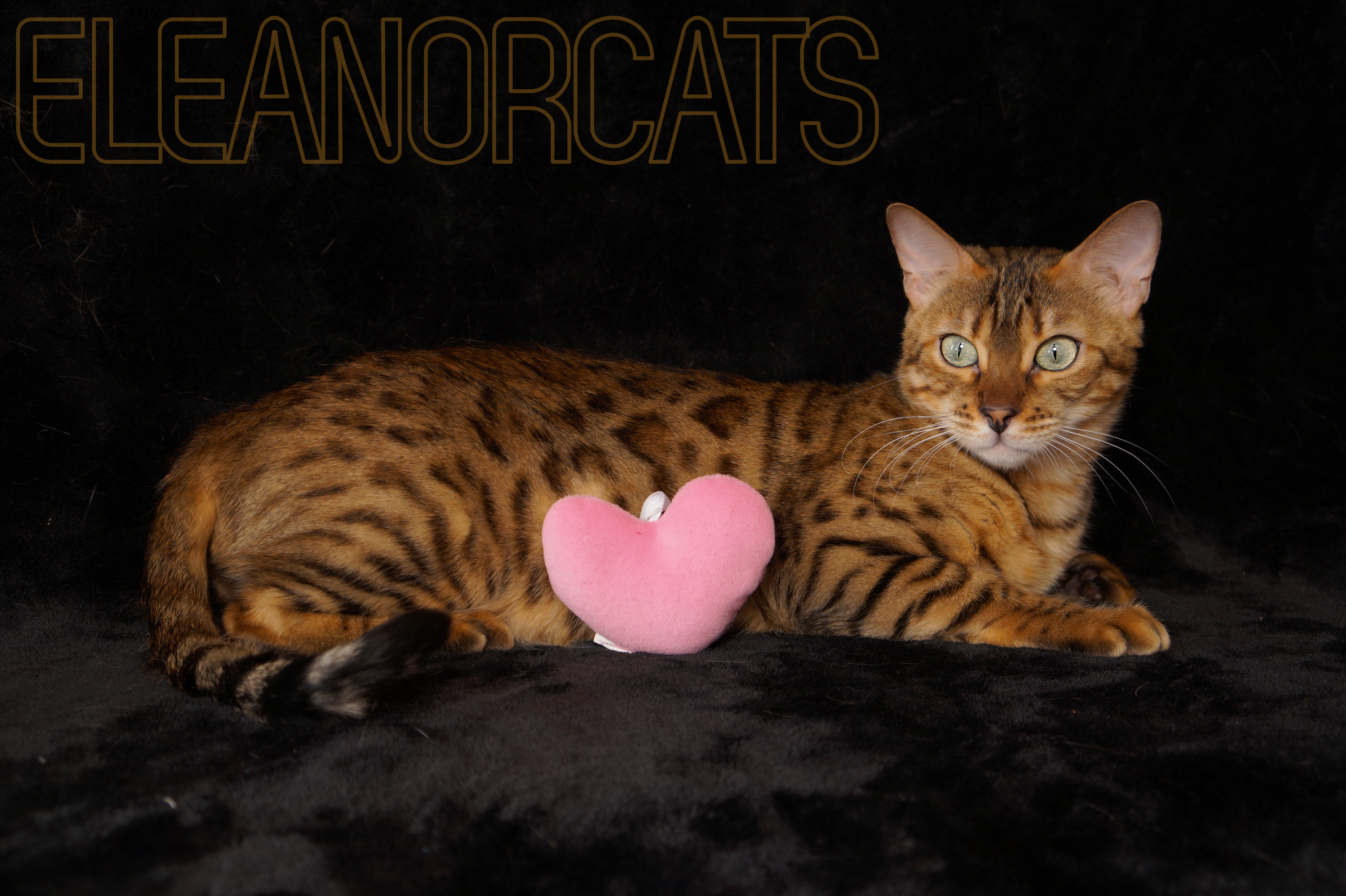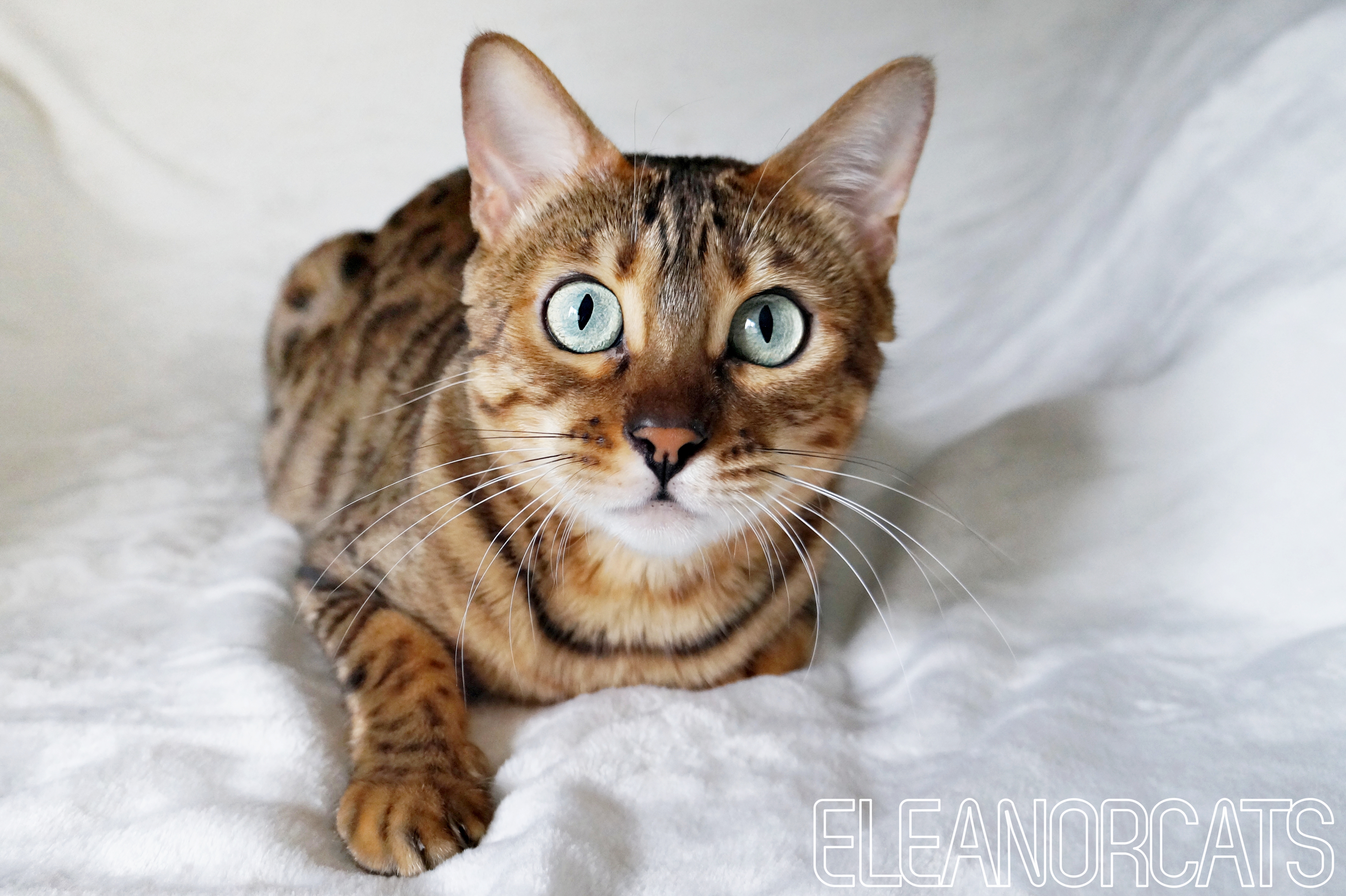 OSSIRIAN MIKEŠ OF ELEANORCATS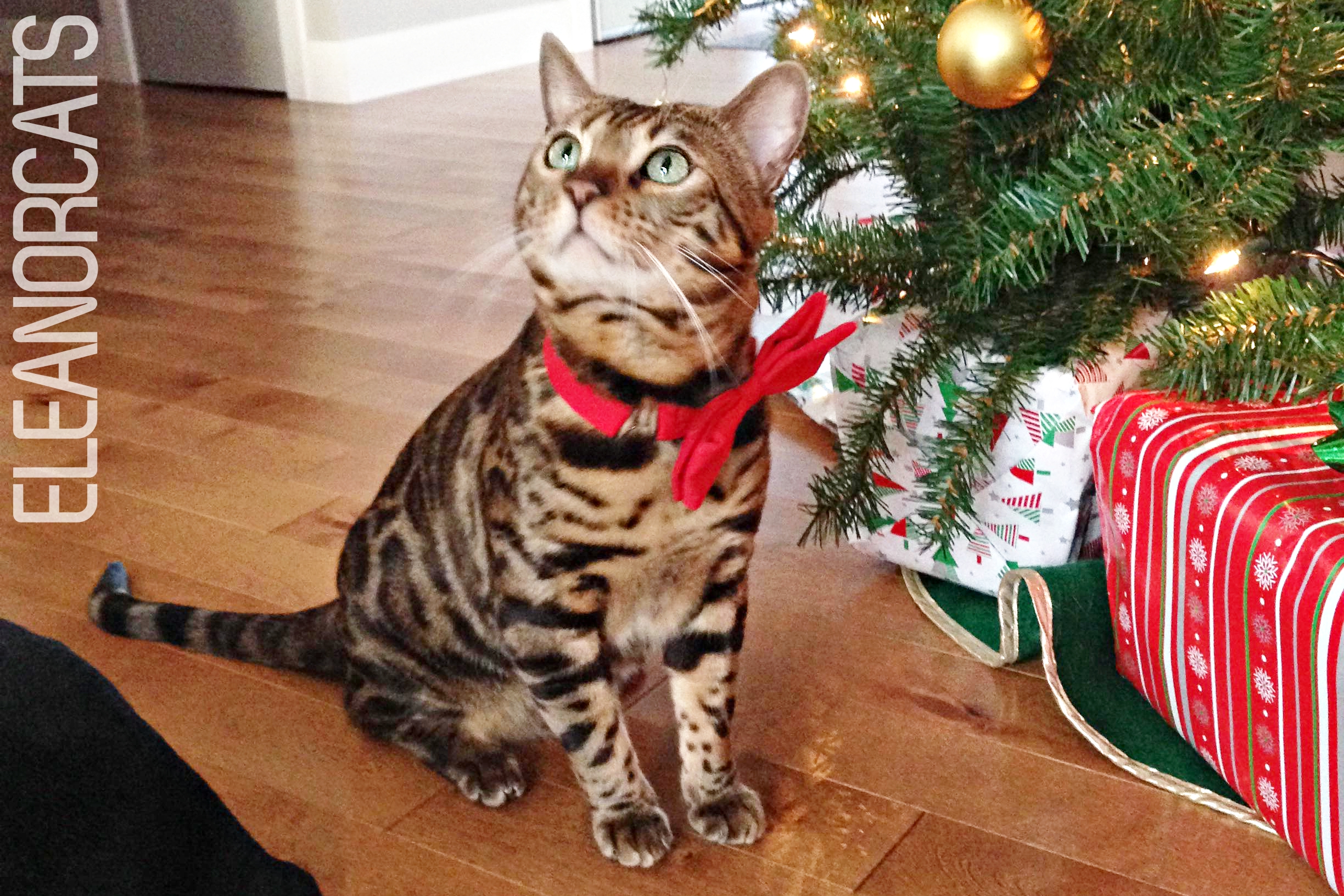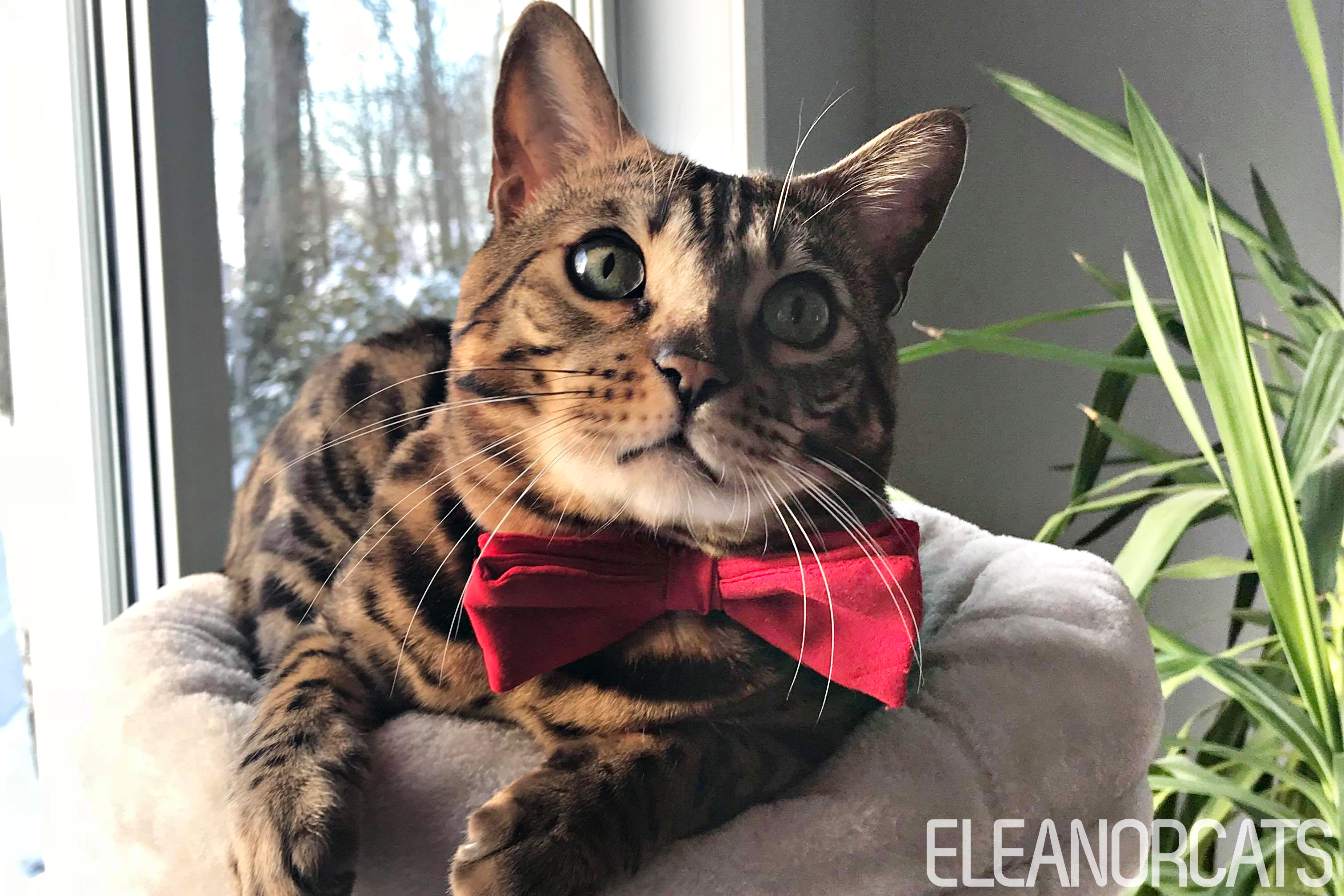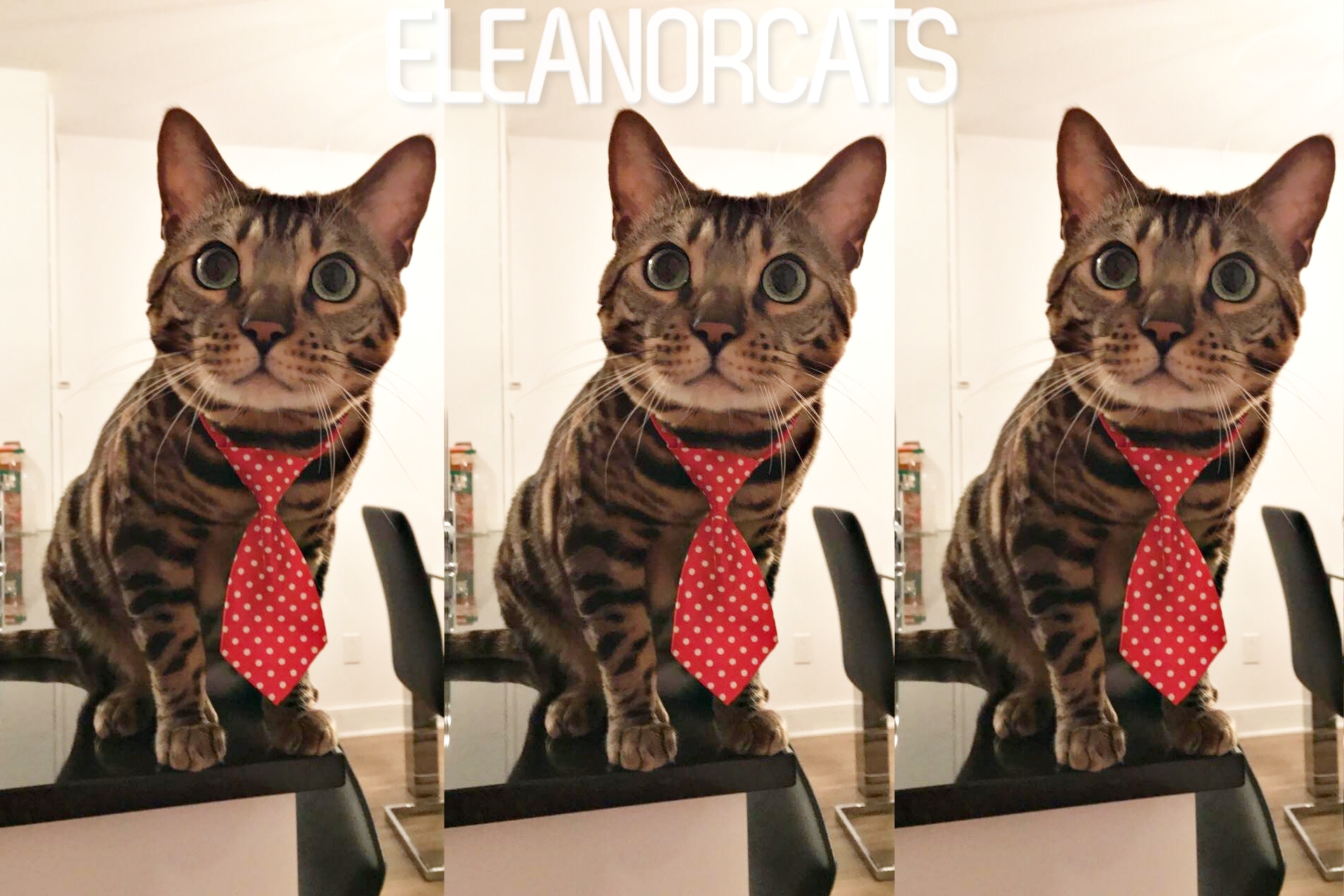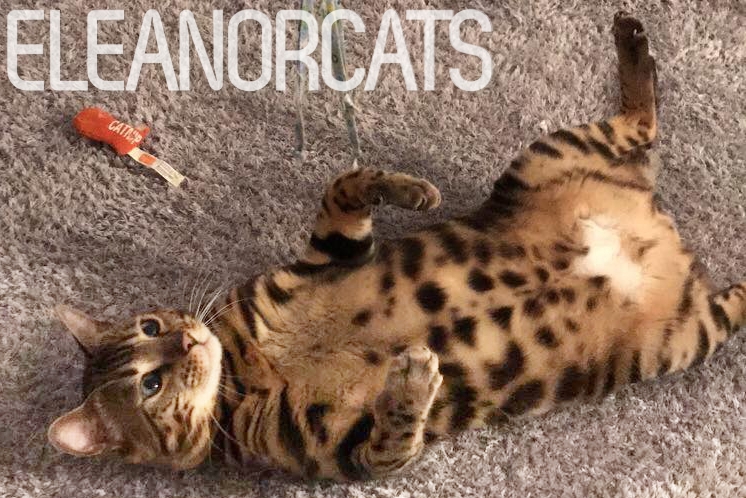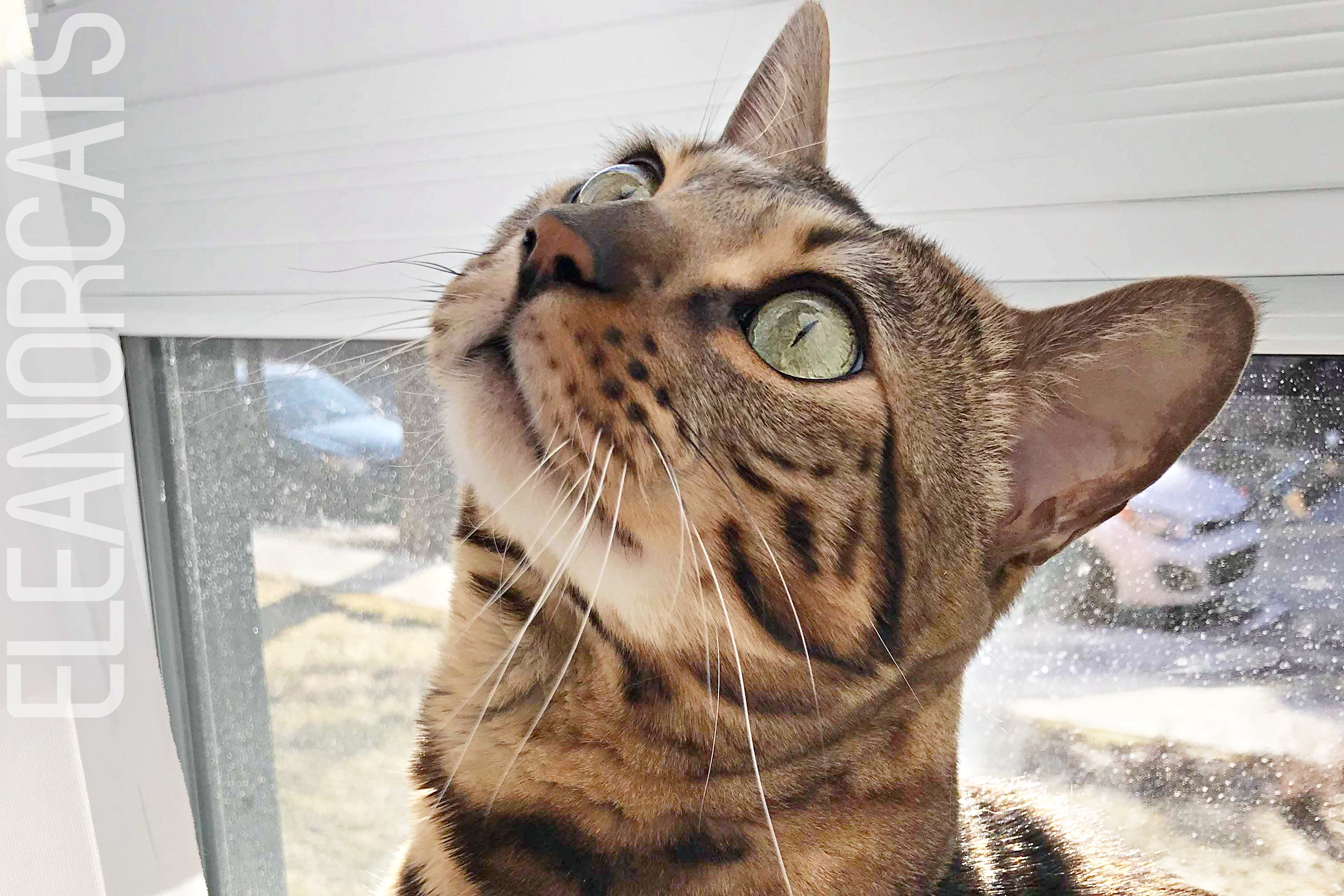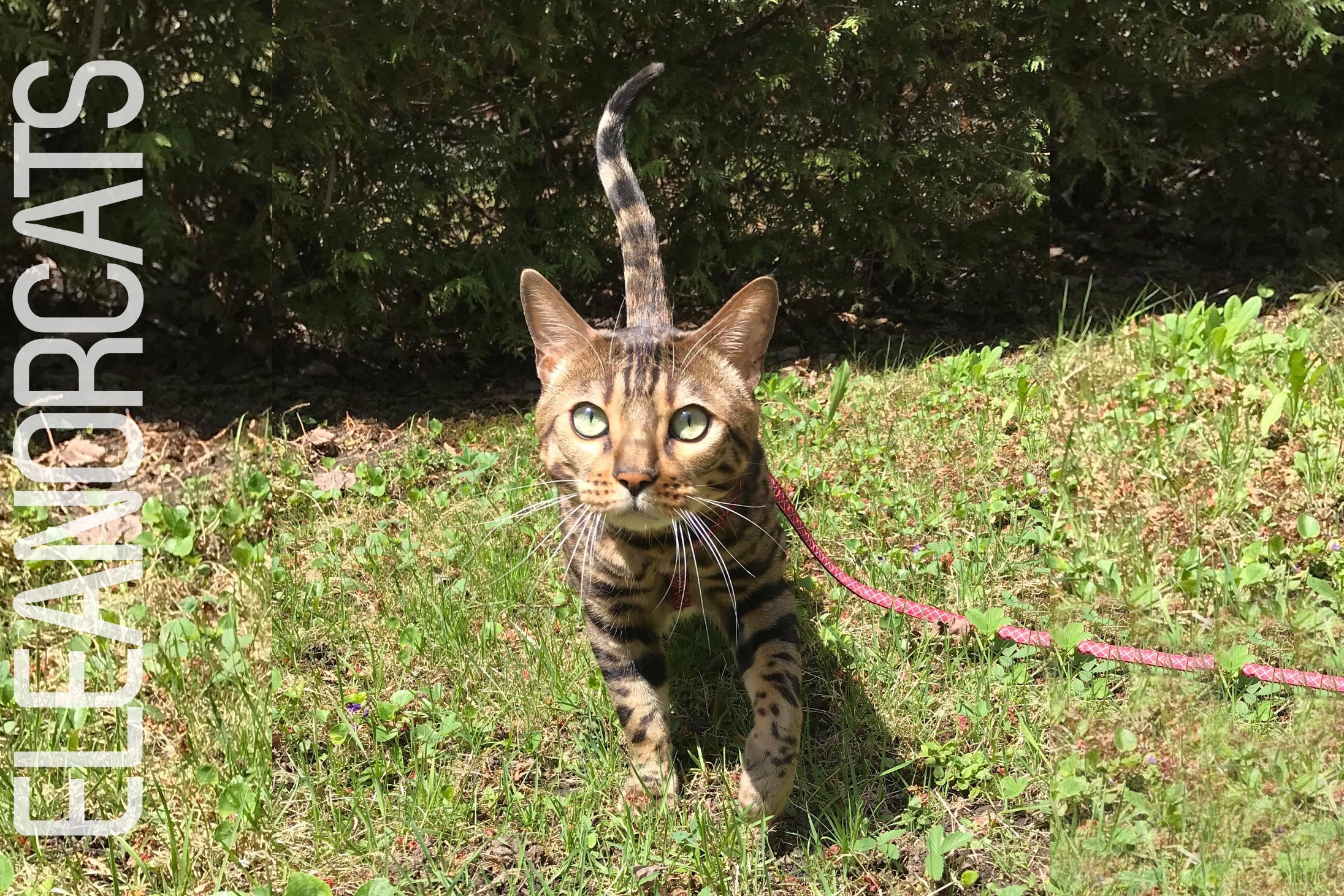 Mikeš (now Enzo), this beautiful big cat came to us from Czech Republic to join our breeding program. Unfortunately he did not manage to give us a kitten and it was a very difficult decision to make, but we decided to release him after 2 years of unsuccessful attempts. Mikeš (Enzo) has found a new home where he is the king and has a great life as a parlor cat. We are sad that we did not have a kitten from this beautiful big boy, but we are happy to know it as well.
PTITESBETES SYLVER OF ELEANORCATS
Sylver is our first boy, he made a great dad, he gave us wonderful kittens of many different colors. It is with him that our story began and today, finally, he has a great family who loves him very much.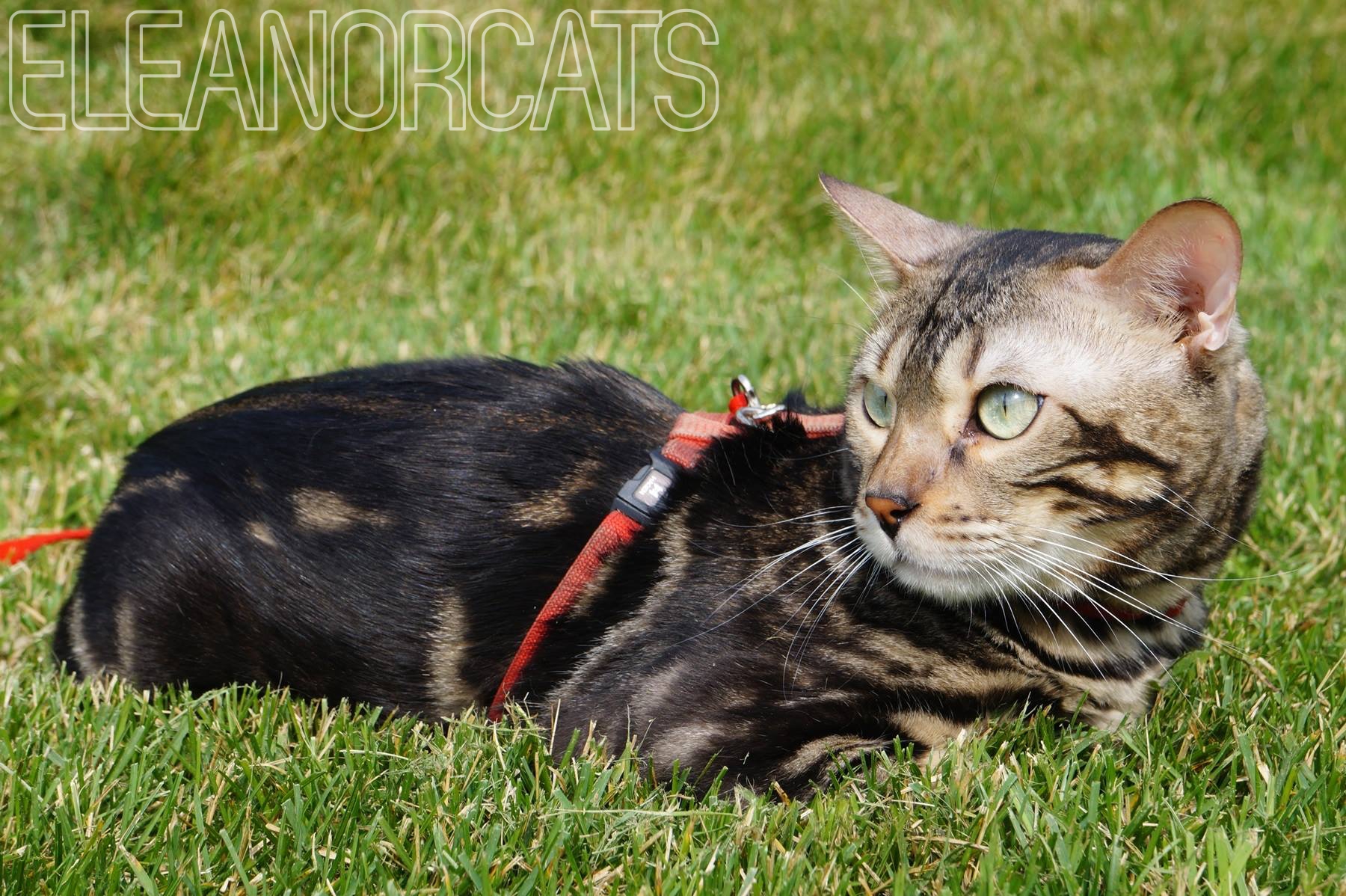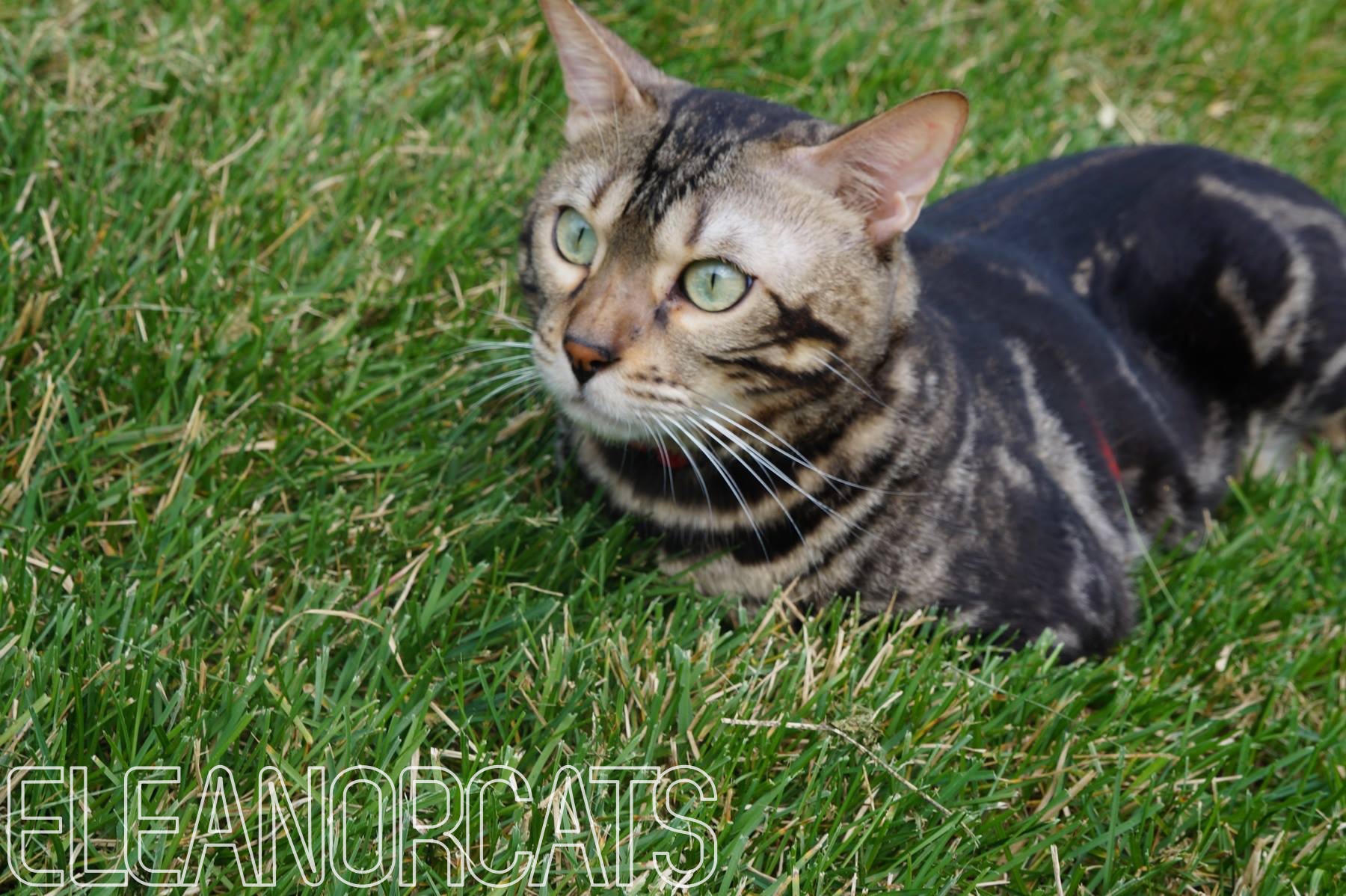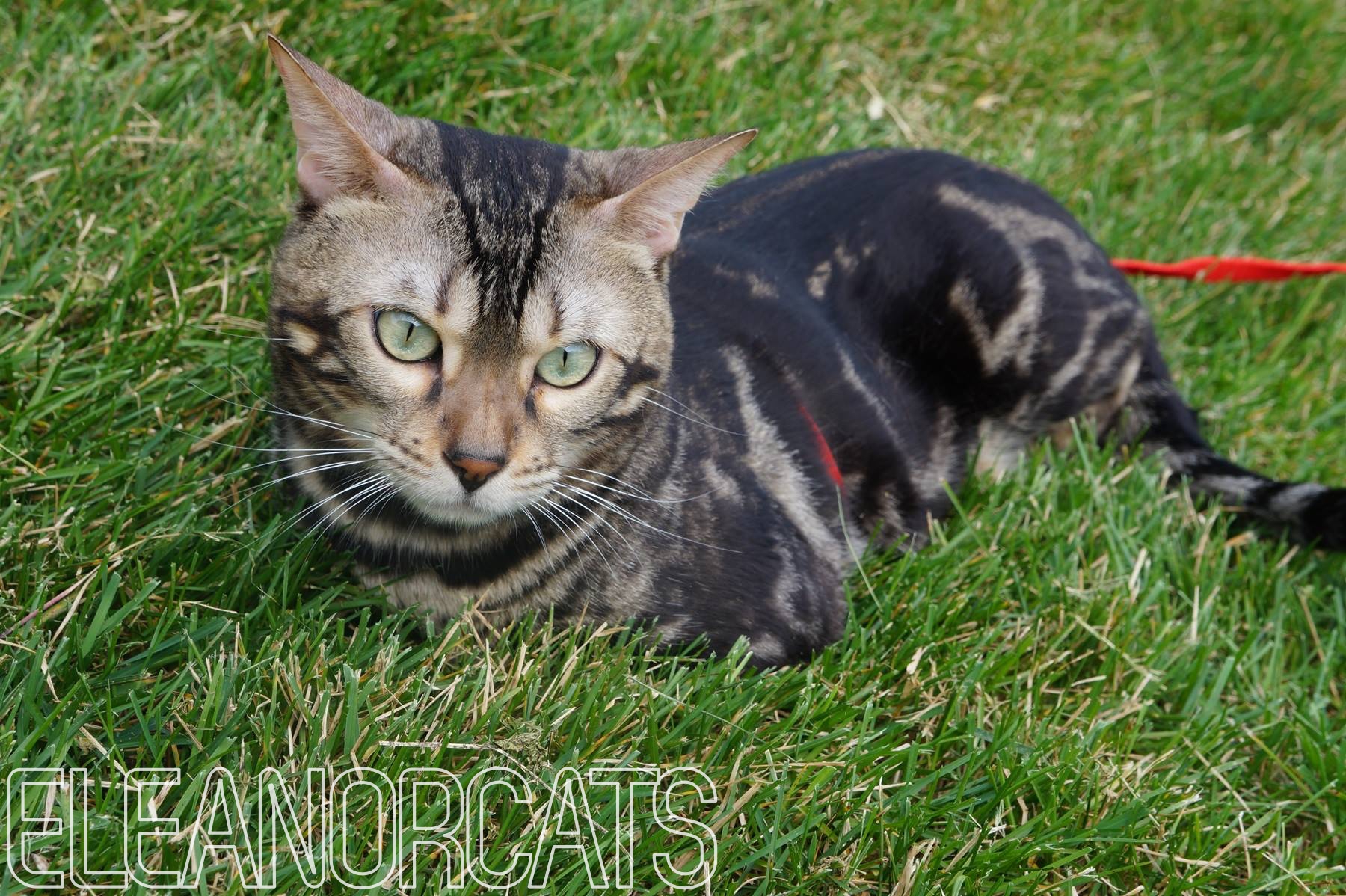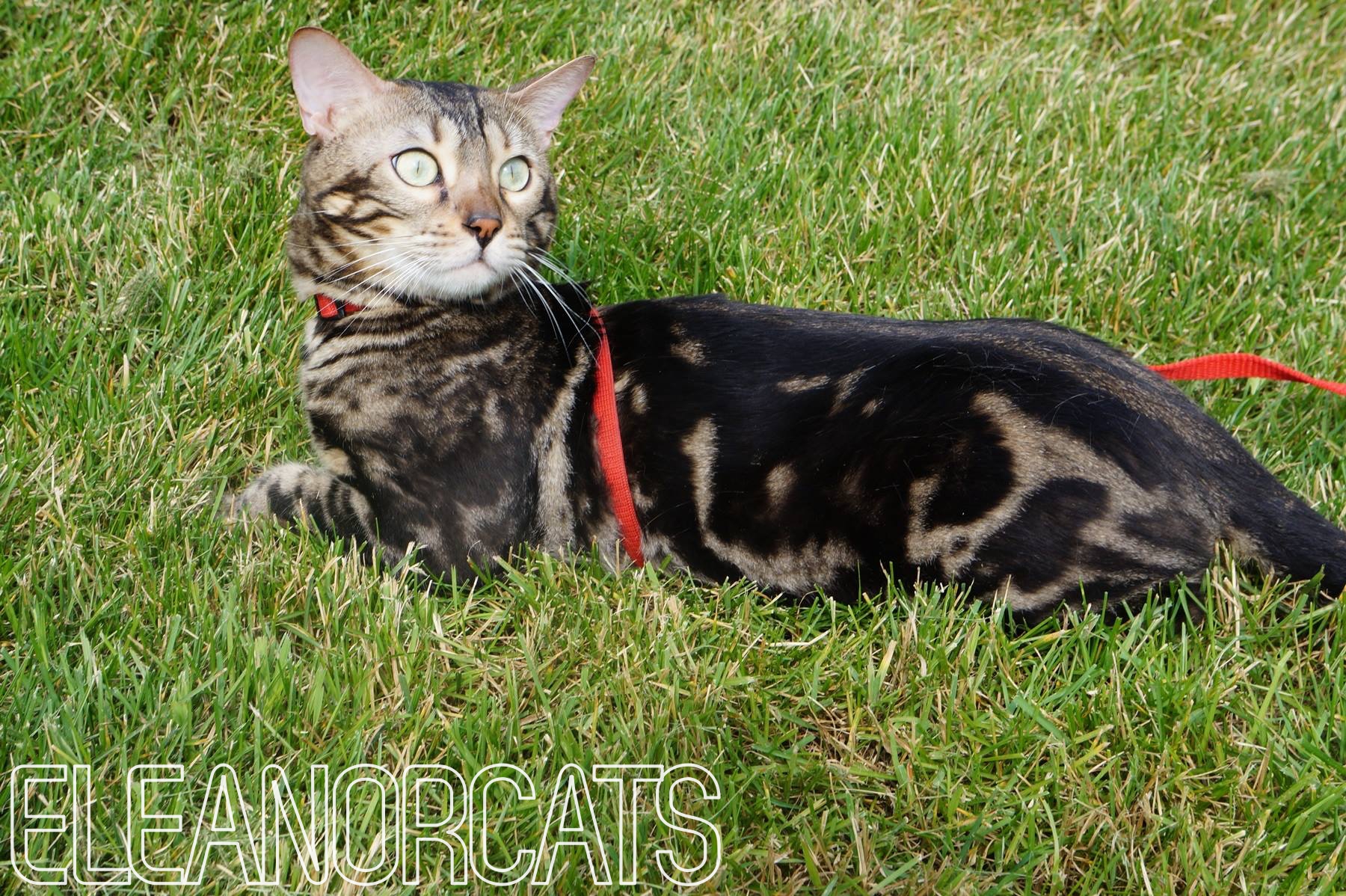 MODJOBENGAL SHY OF ELEANORCATS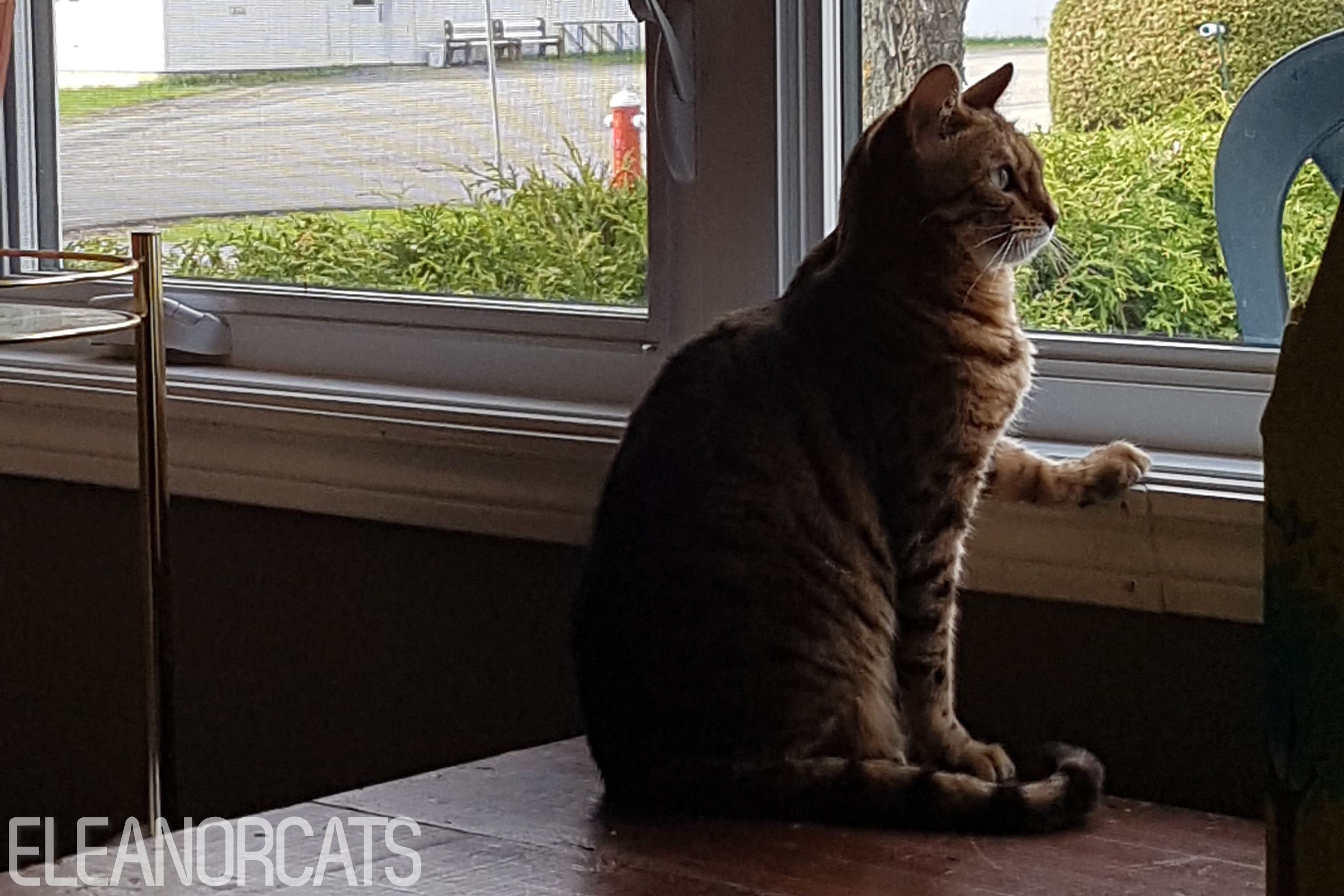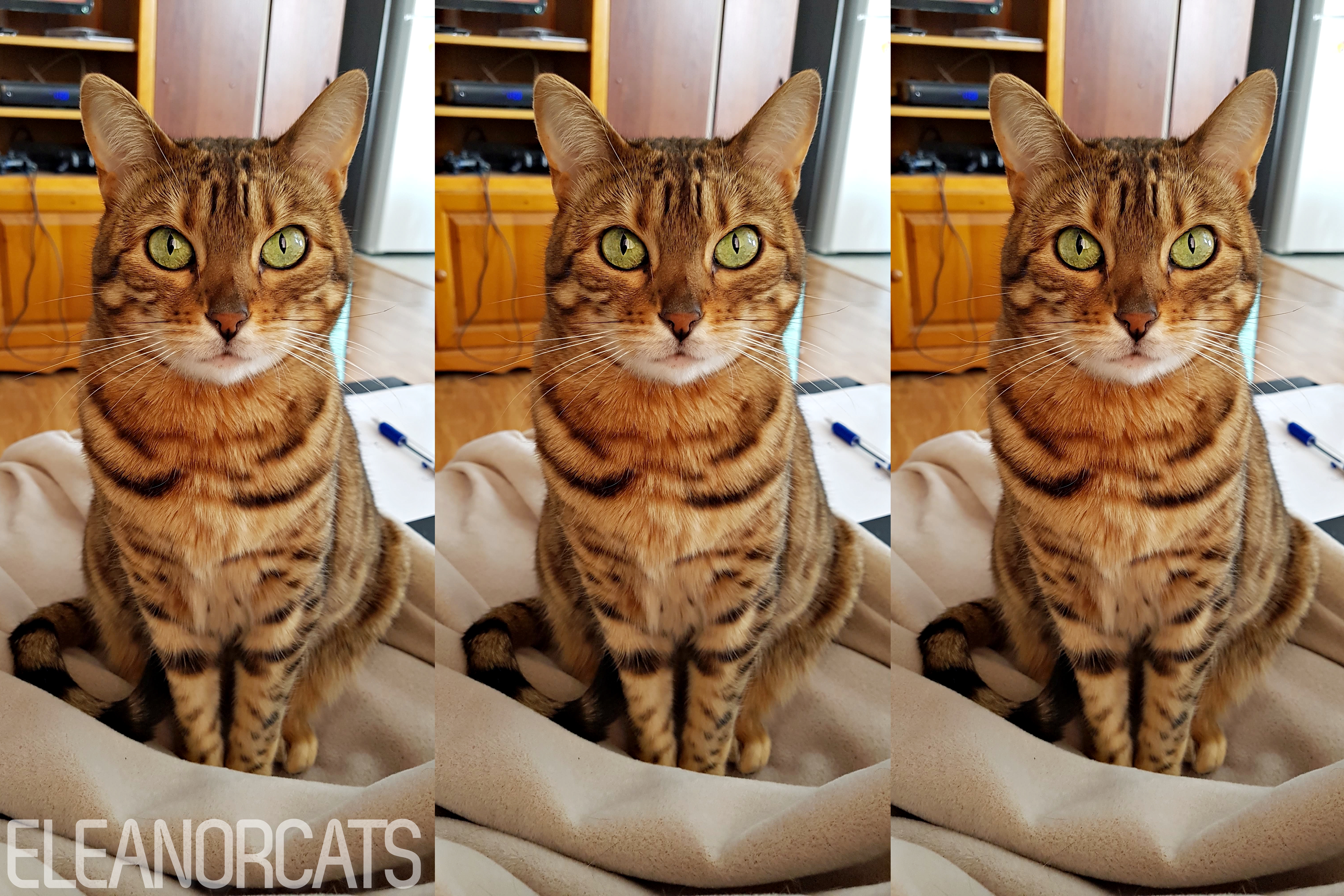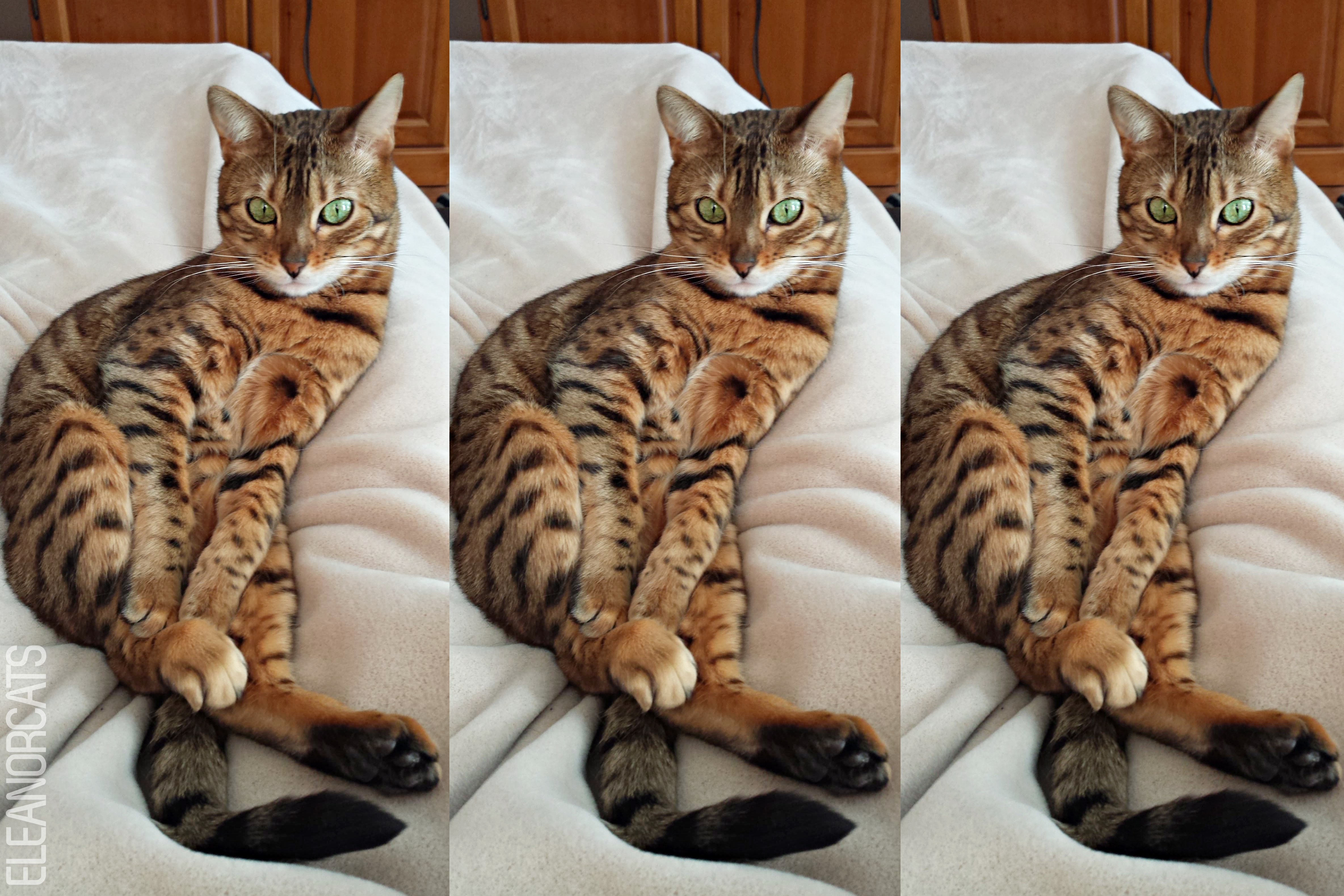 Shy arrived with us on our debut, she was the second Bengal in the house. Sister of Éléanor, she gave us 2 pretty litters. But as the name suggests, the more cats there were in the house the less out of place she felt. So she retired early enough and is now having a good life with her friend the peterbald with great people.
Kara was a little miss, she fell pregnant a little too early as she slipped through the suspended ceiling to find the male. Seriously ill just before giving birth, she was too weak and had to undergo a cesarean section. She went up the slope like a champion and still took over to raise her young (despite having no more milk to feed them). Kara was a great mom, just like her own mother and retired during her 3rd cesarean, one of our barriers not to cross. It was therefore in the summer of 2016 that she went to join her mother to live a dream retirement.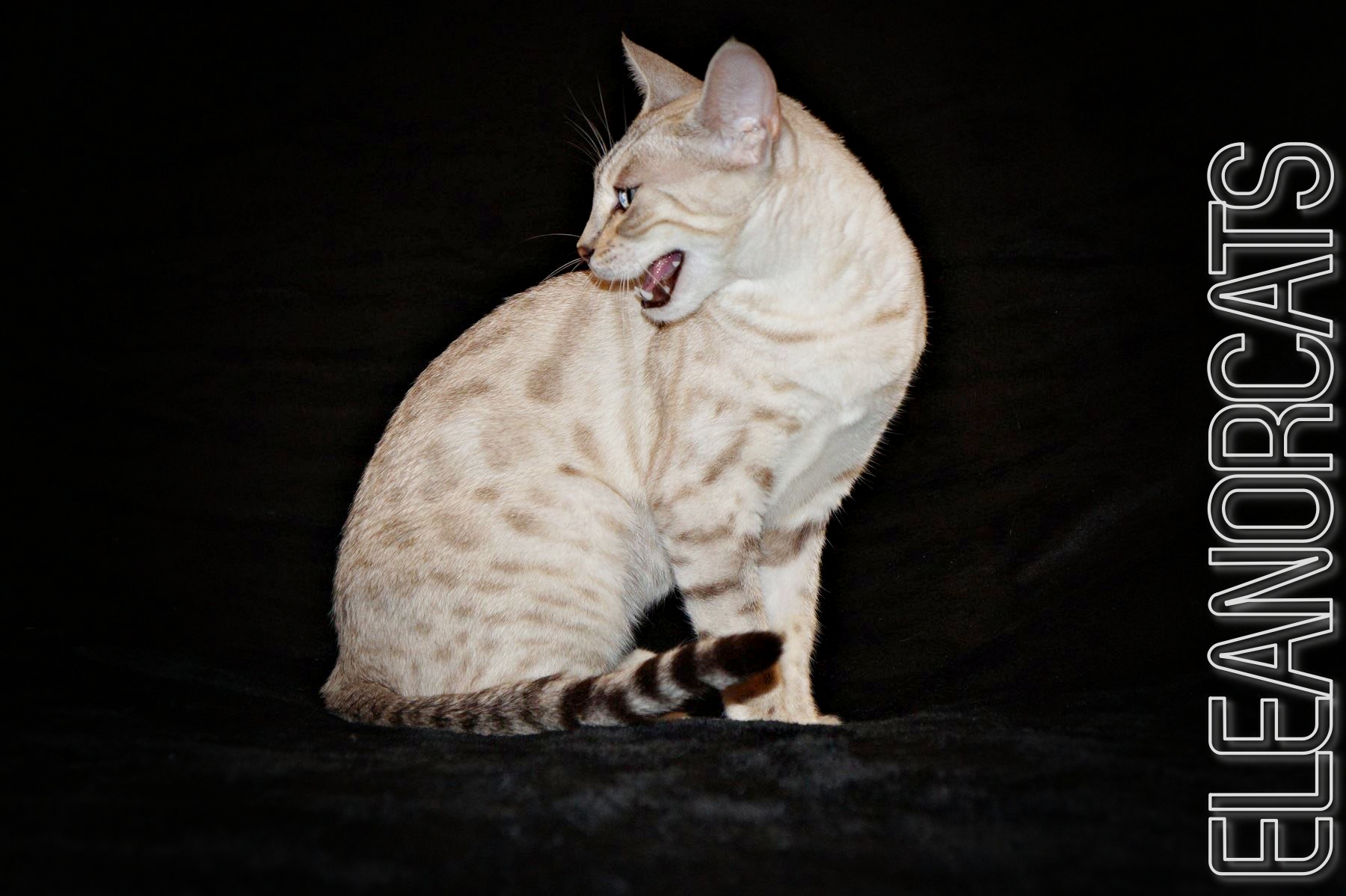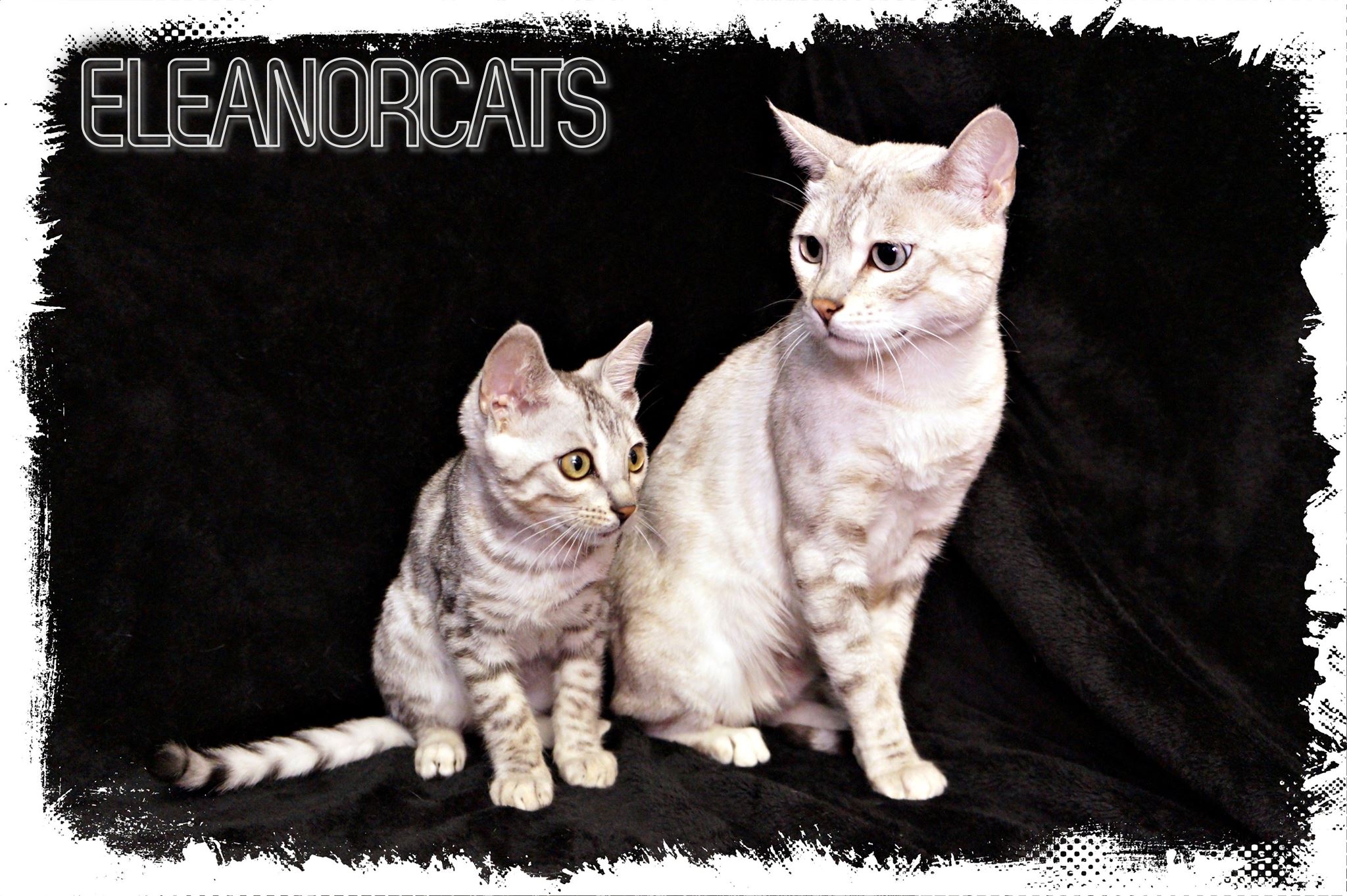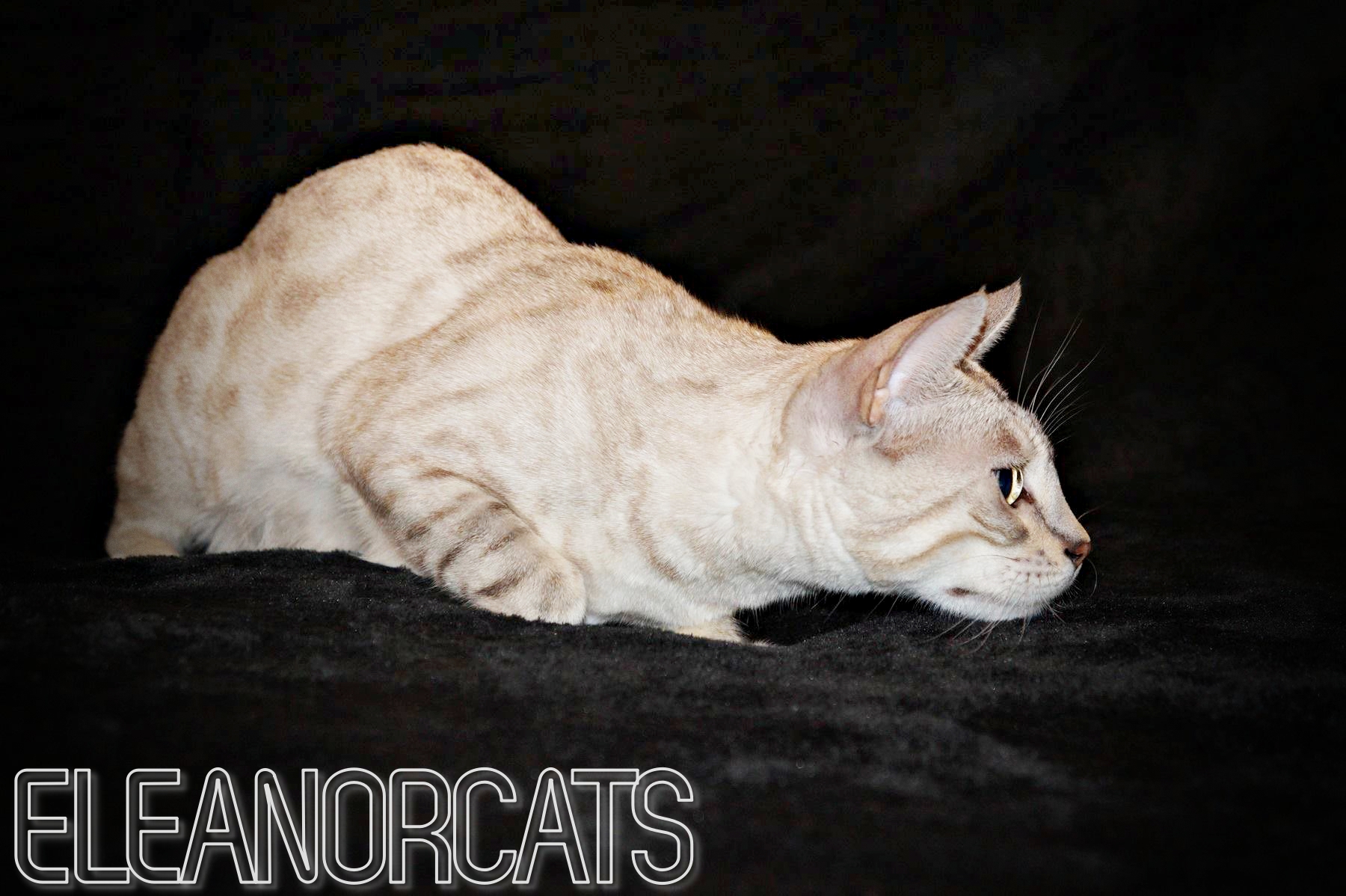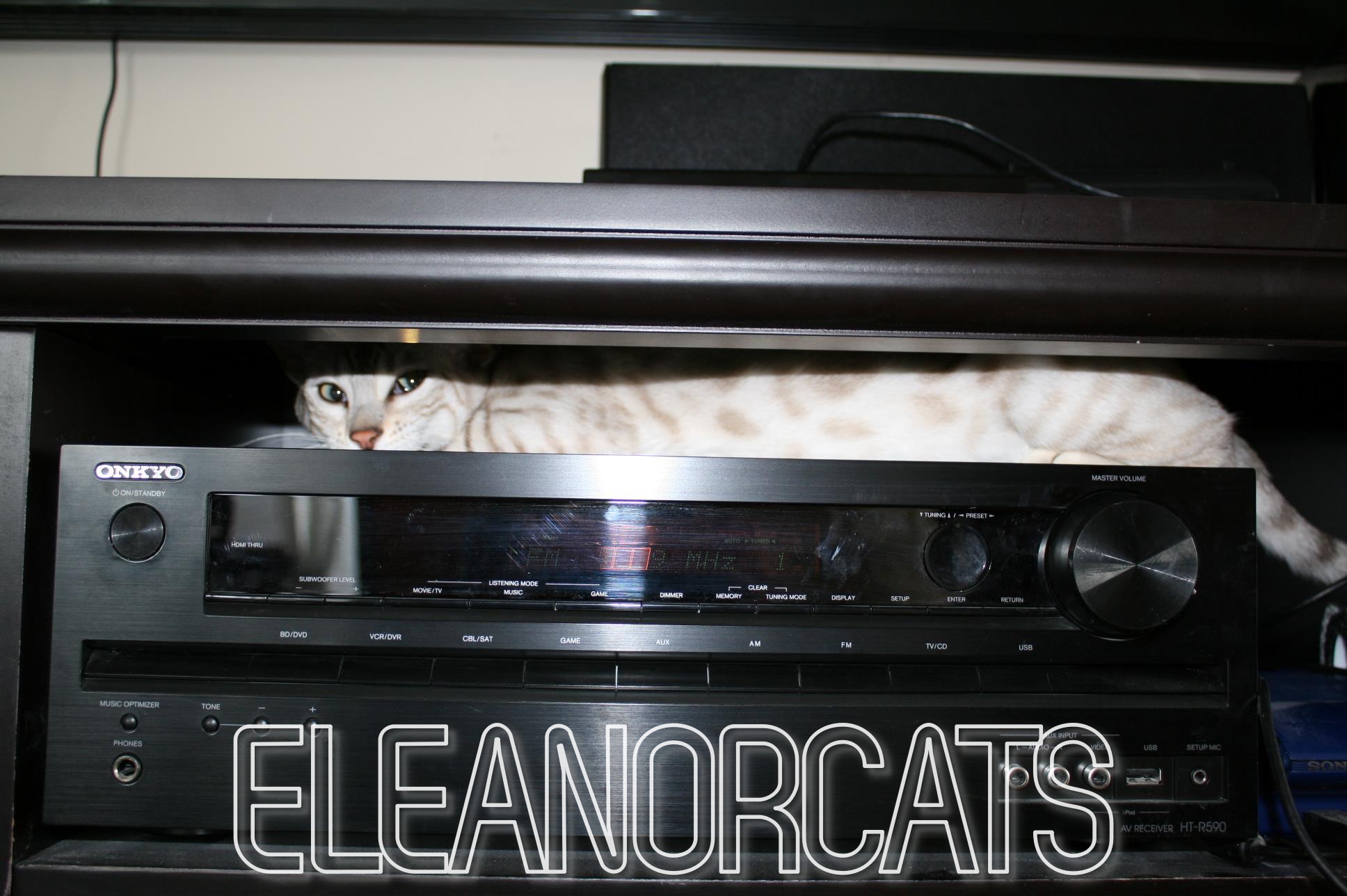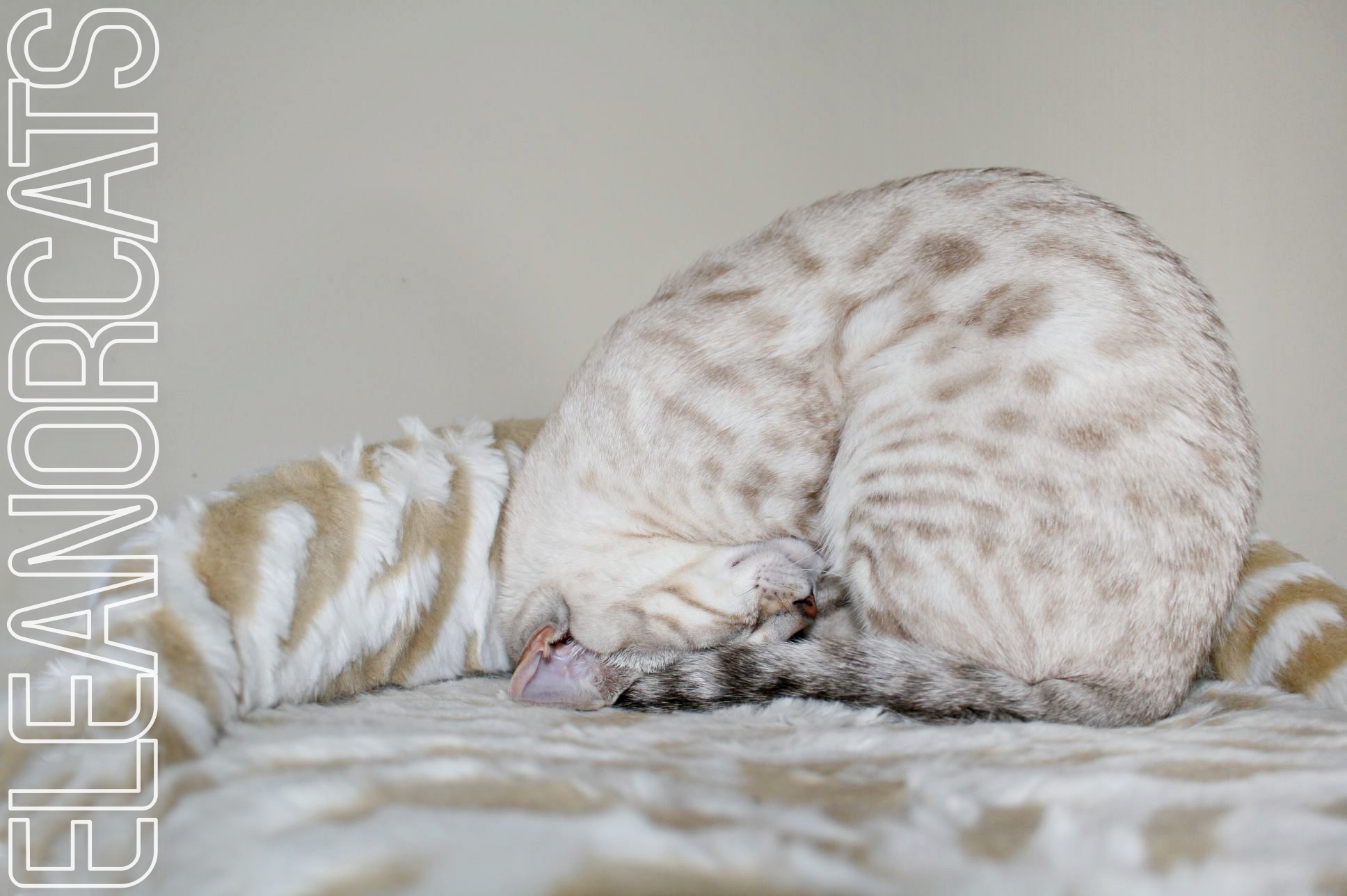 BENGALASIACATS GEISHA OF ELEANORCATS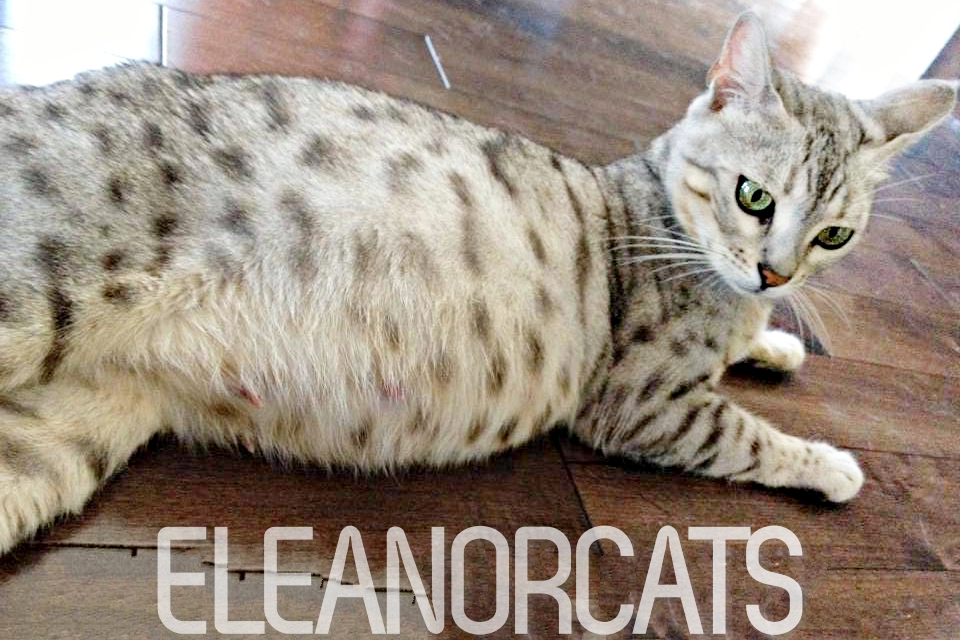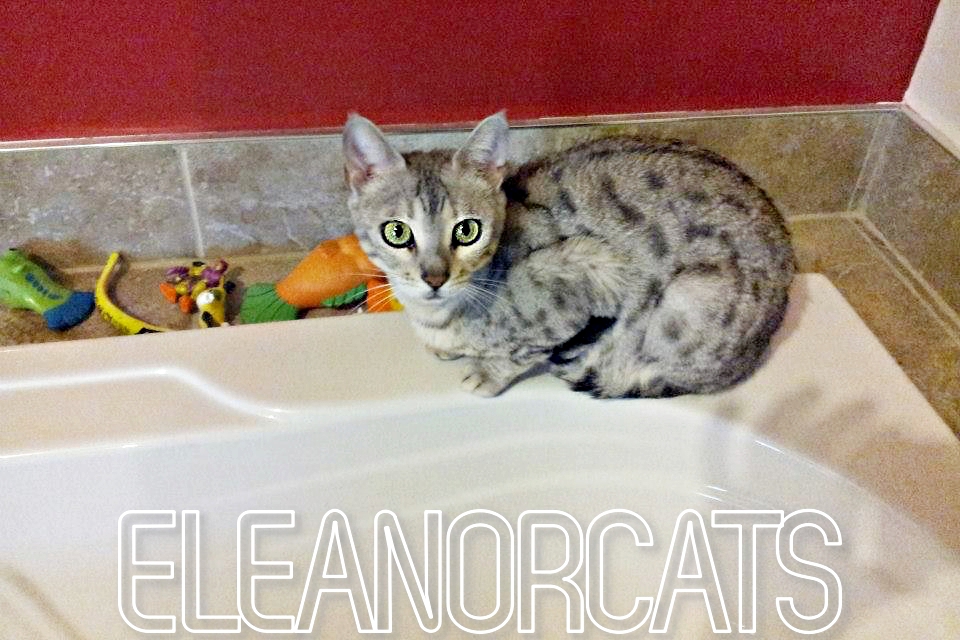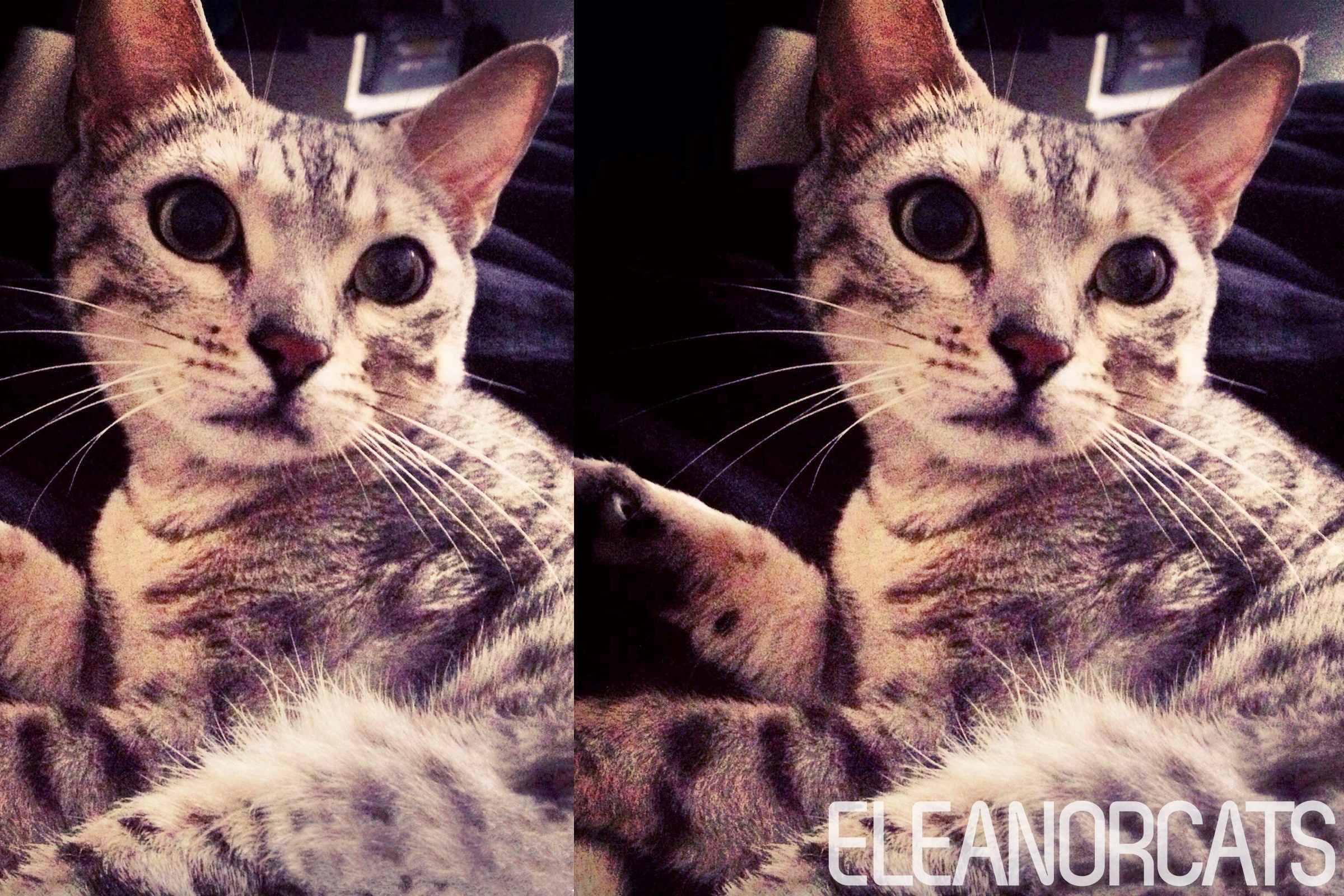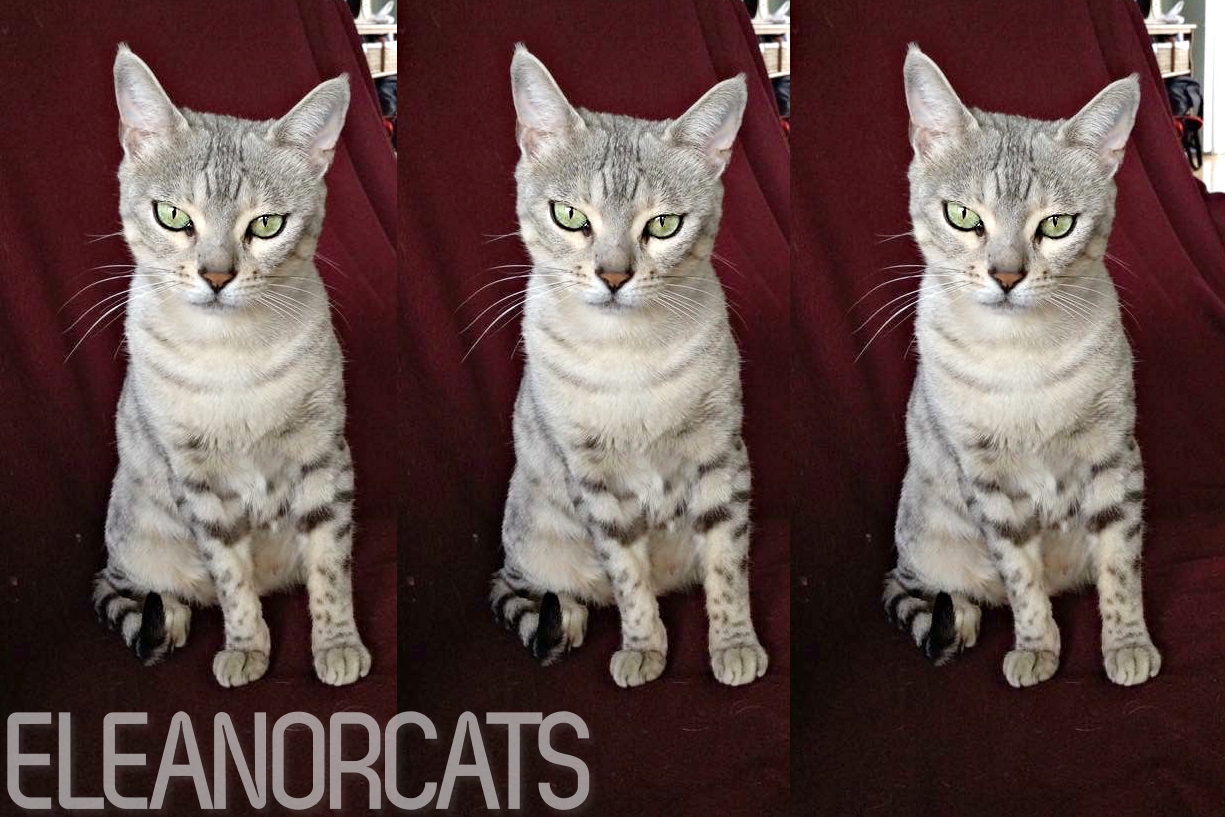 Geisha was born on March 9, 2011 but only joined us at the start of 2013. Geisha was pregnant when she arrived and she gave us our first kittens. A beautiful carry of 5 in which were 3 of our daughters, Kara and Love. Geisha has been an exemplary mother for each of her litters. As we had promised her and although we often wanted to change our minds, she retired at the age of 4 after bequeathing us the beautiful Hera in January 2015. Geisha now lives with her daughter Kara with friends of ours and they are the queens of the house, they deserve it !!!!
Mimzie was born in September 2015. She was very small, I had never seen such a small kitten. She was very vigorous and was quick to catch up with her siblings. Mimzie is the 4th ELEANORCATS generation and like the previous ones, she is a great mother cat !!! Unfortunately the births are difficult so after 2 litters we have (with difficulty) chosen to reprocess her so that she can live a beautiful life as a living room cat in a good family <3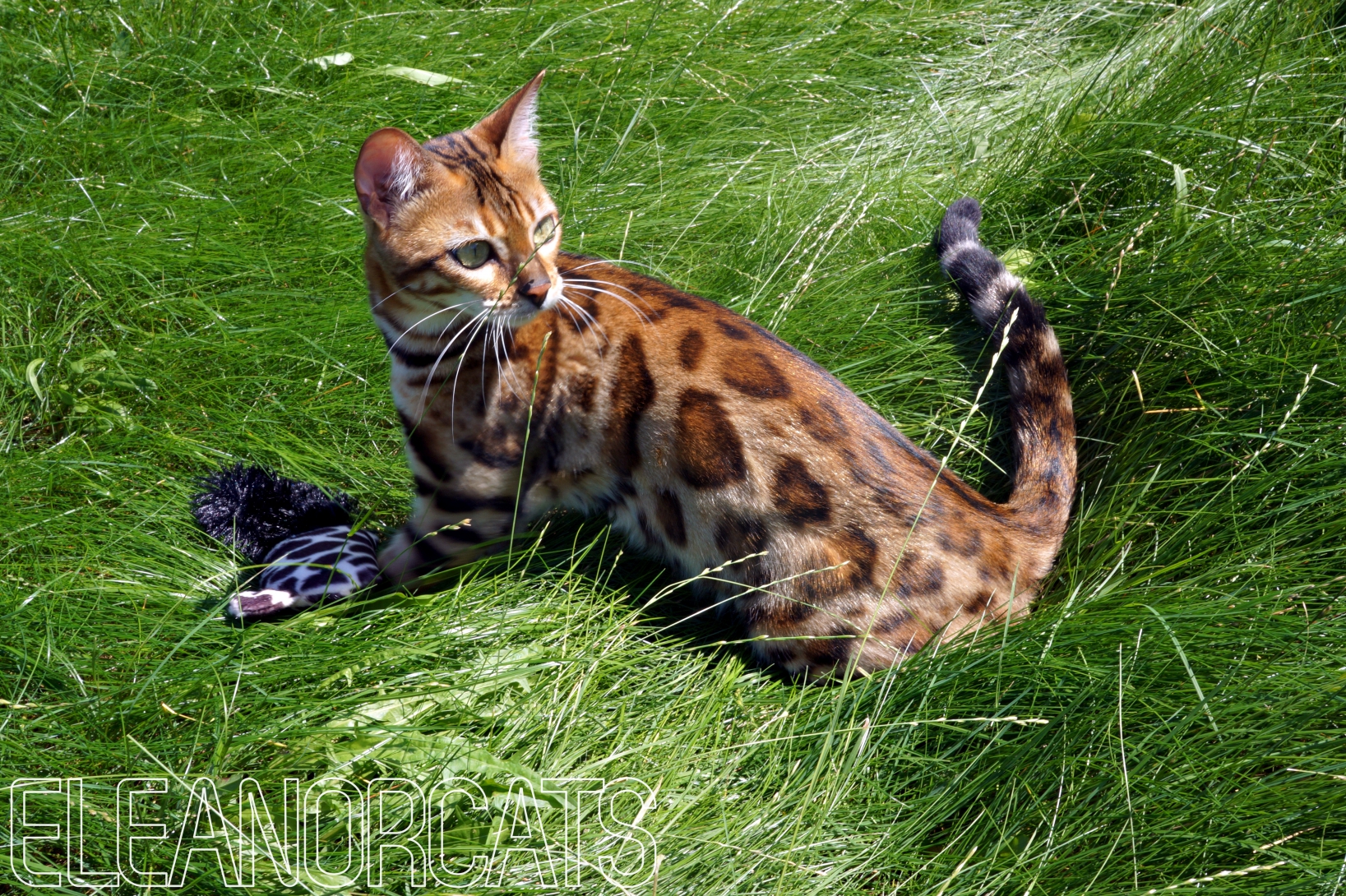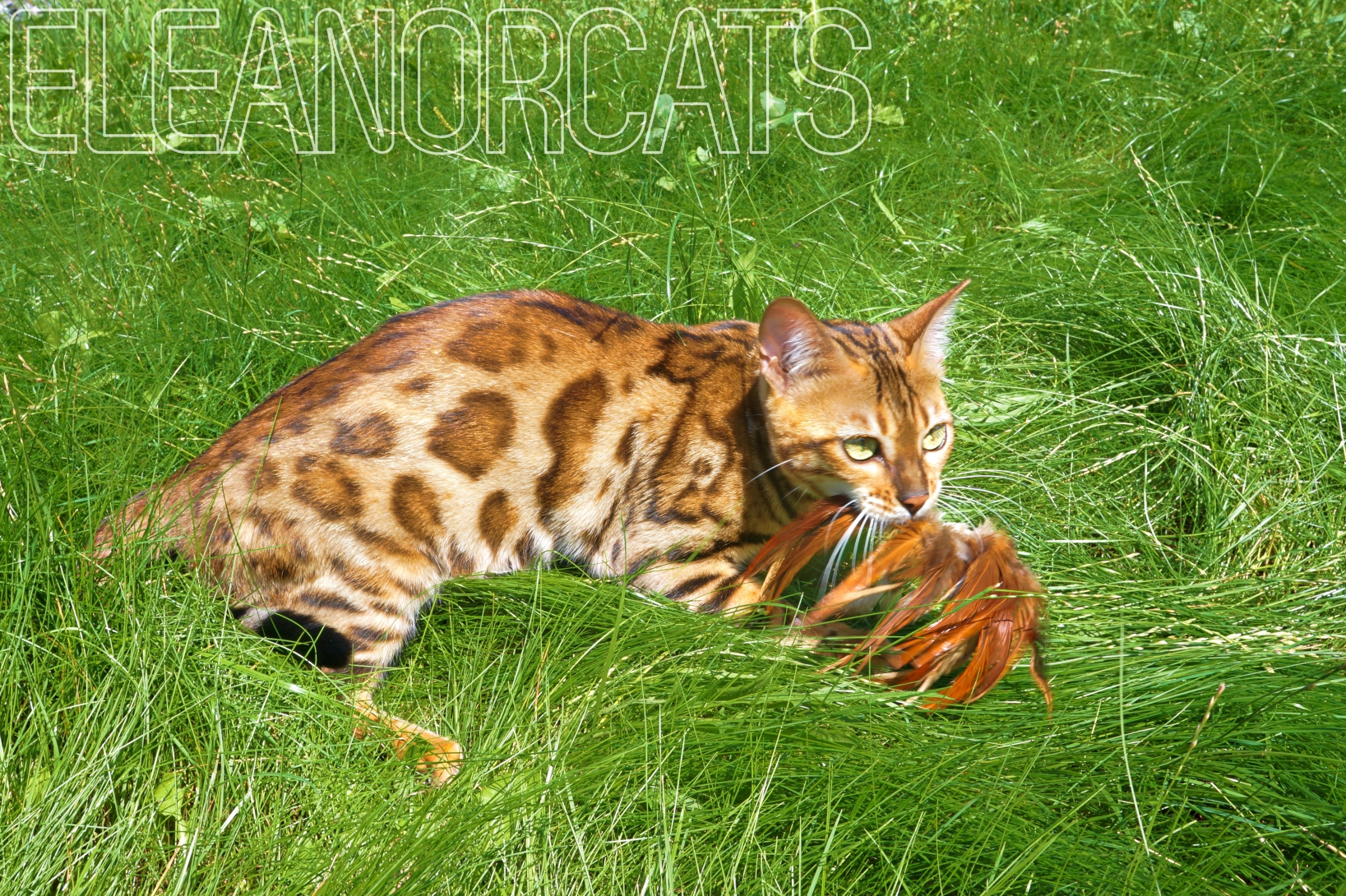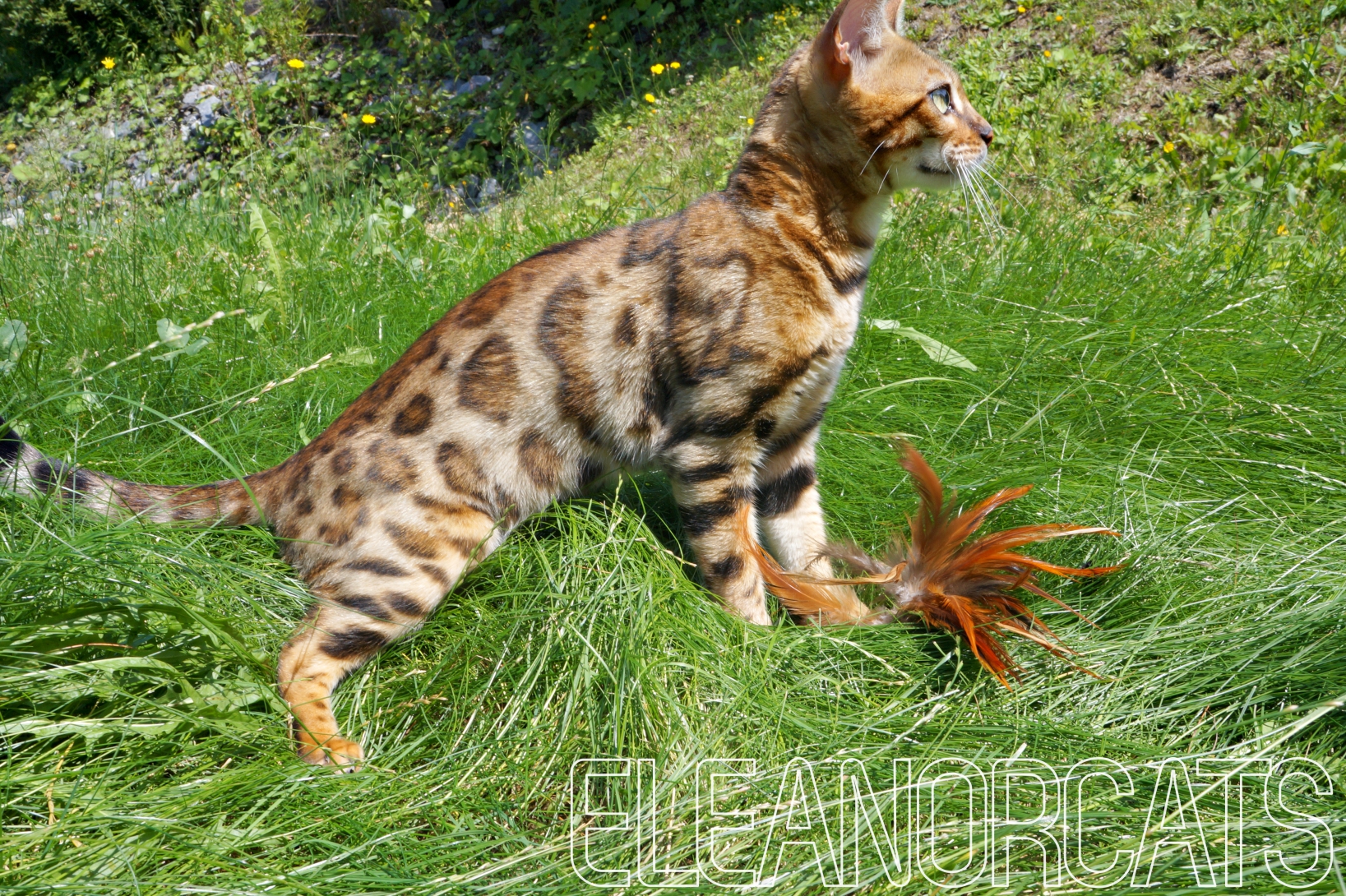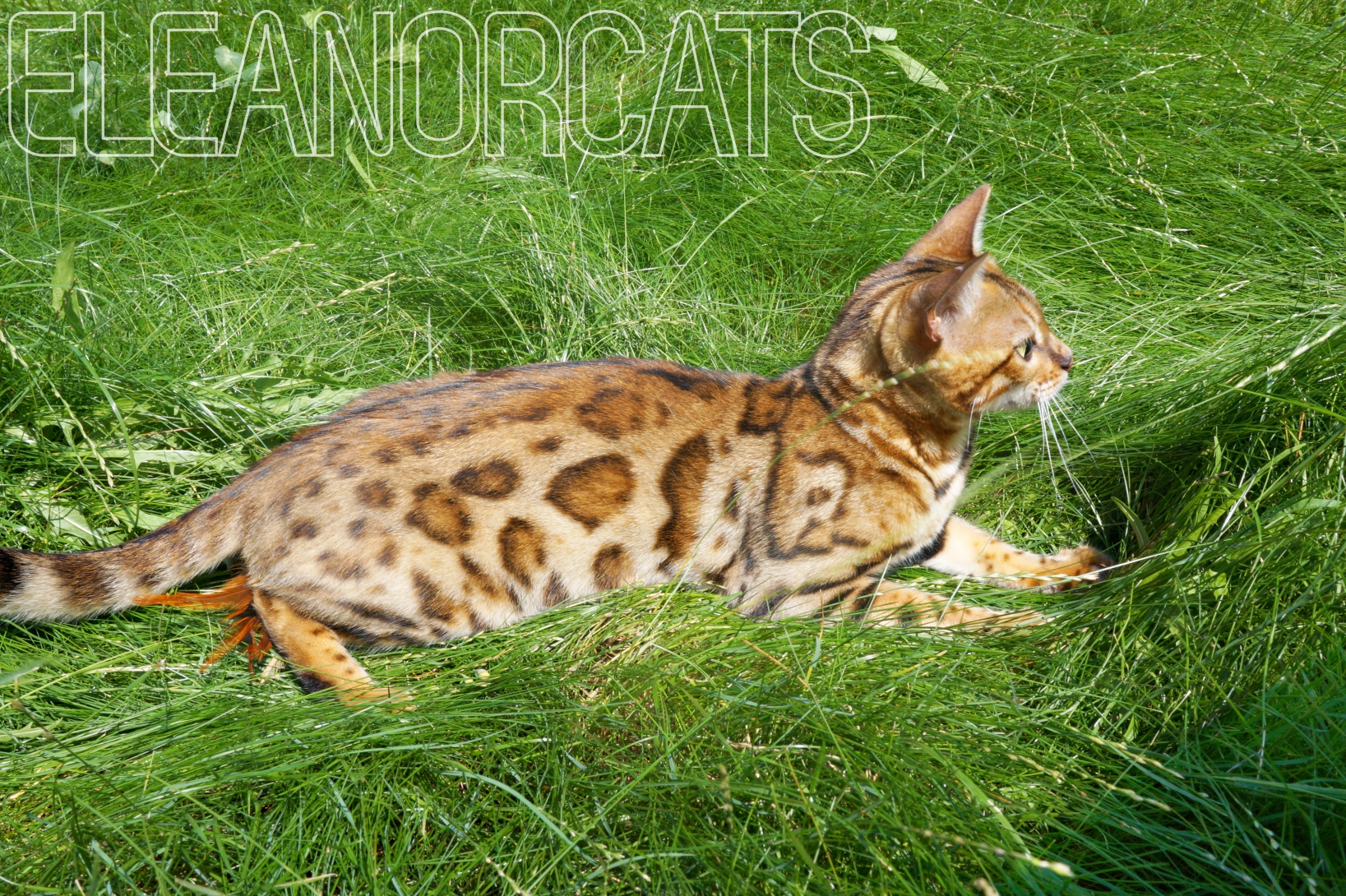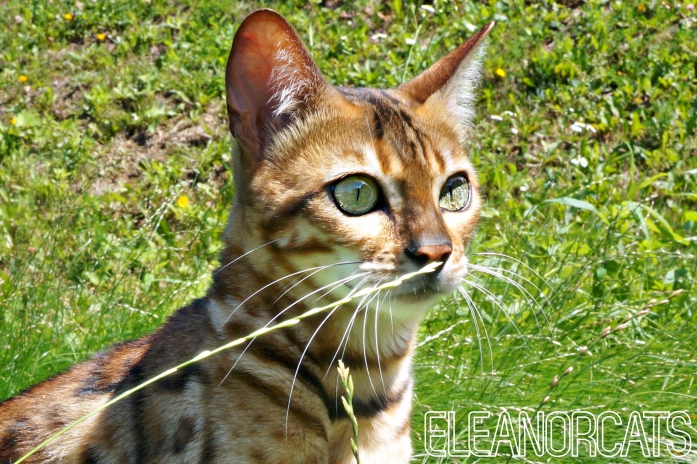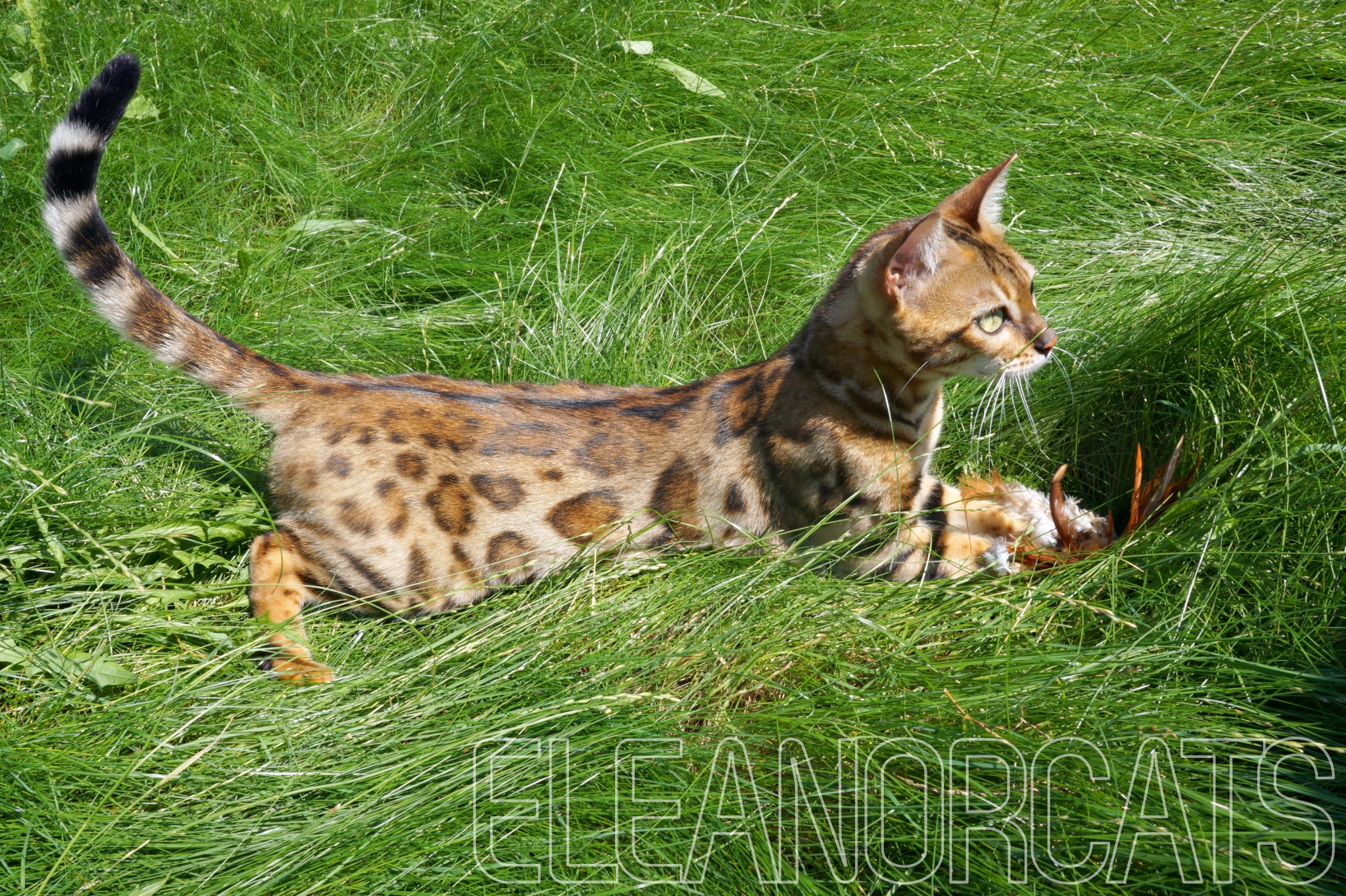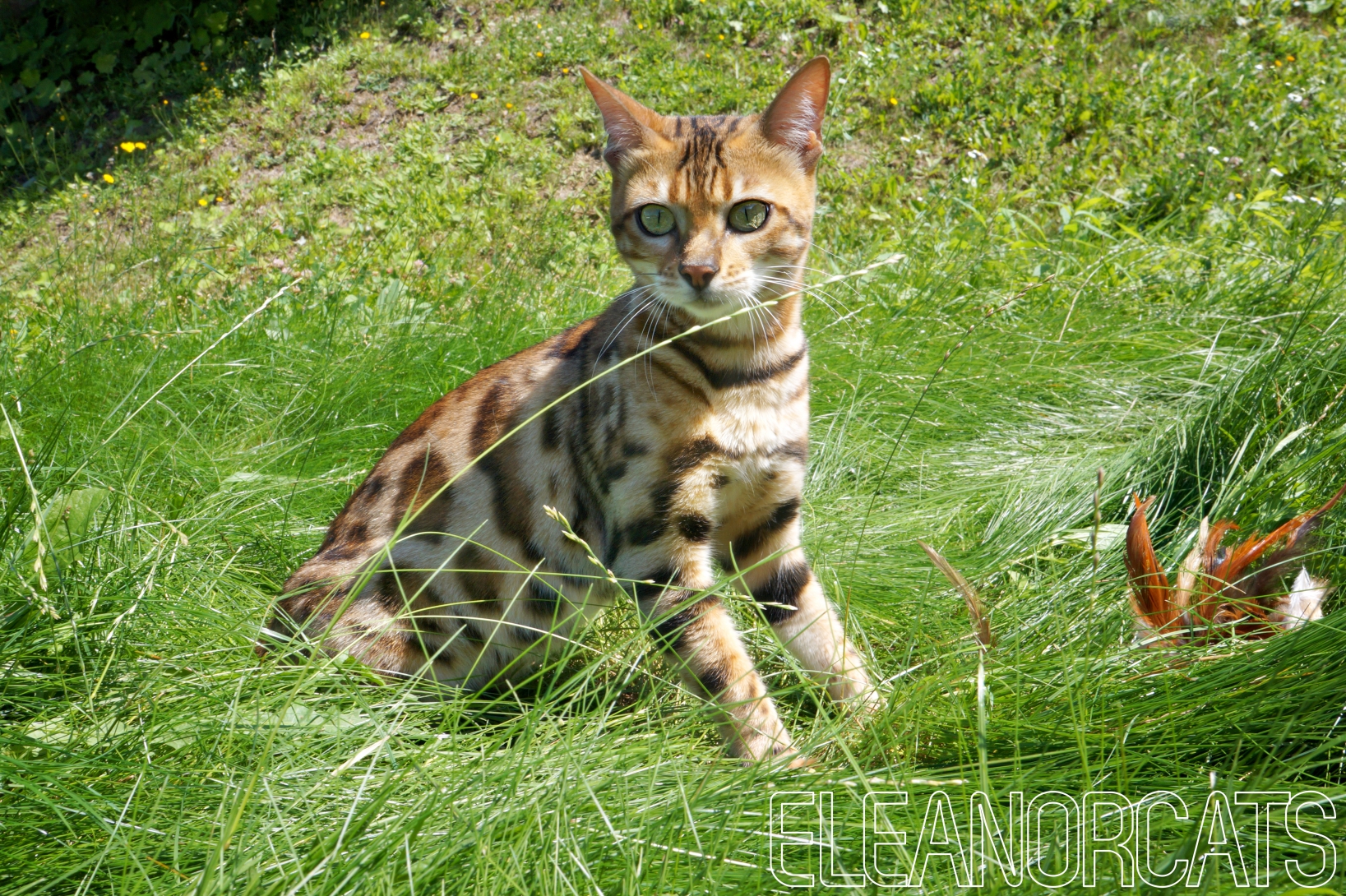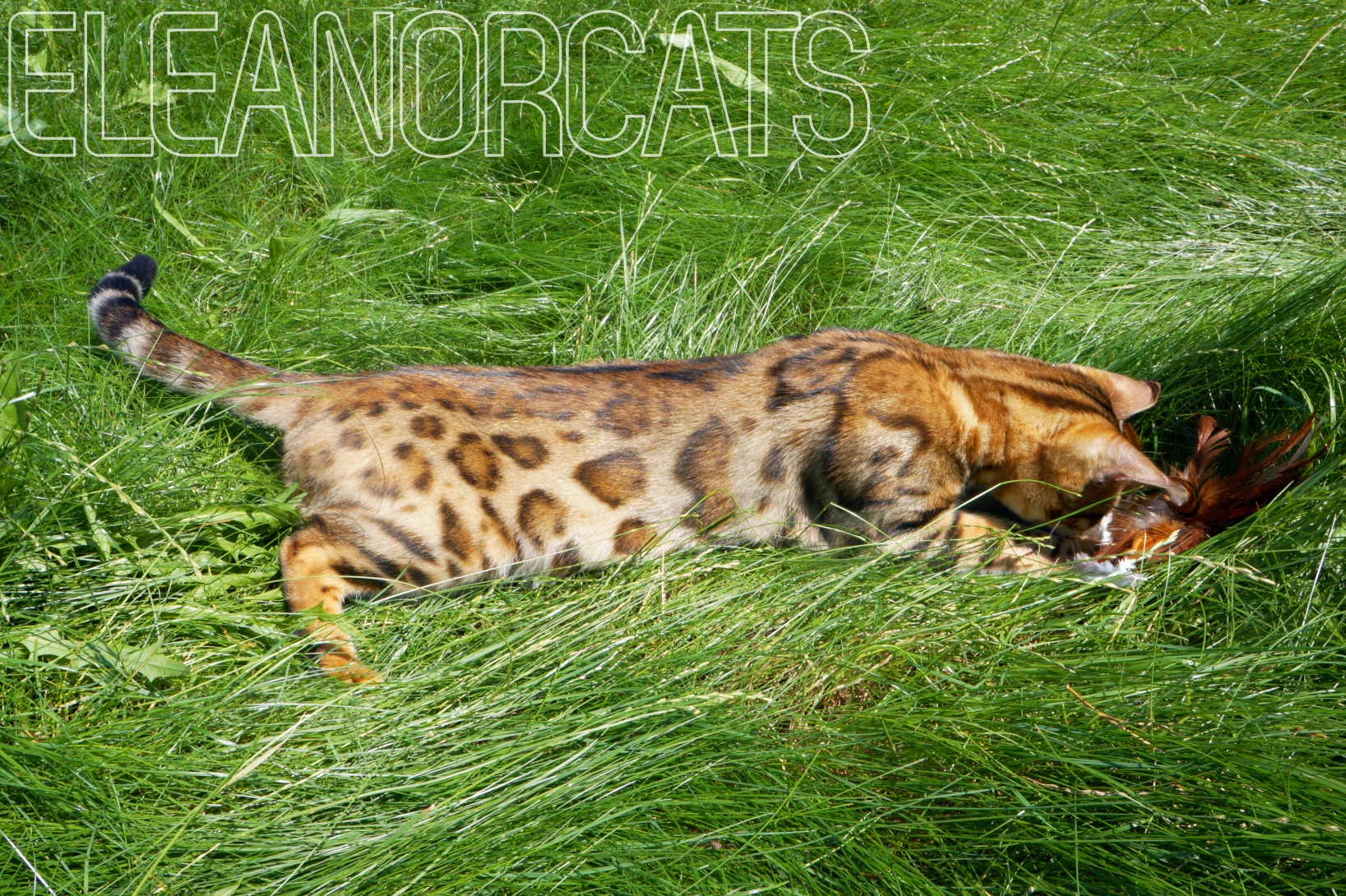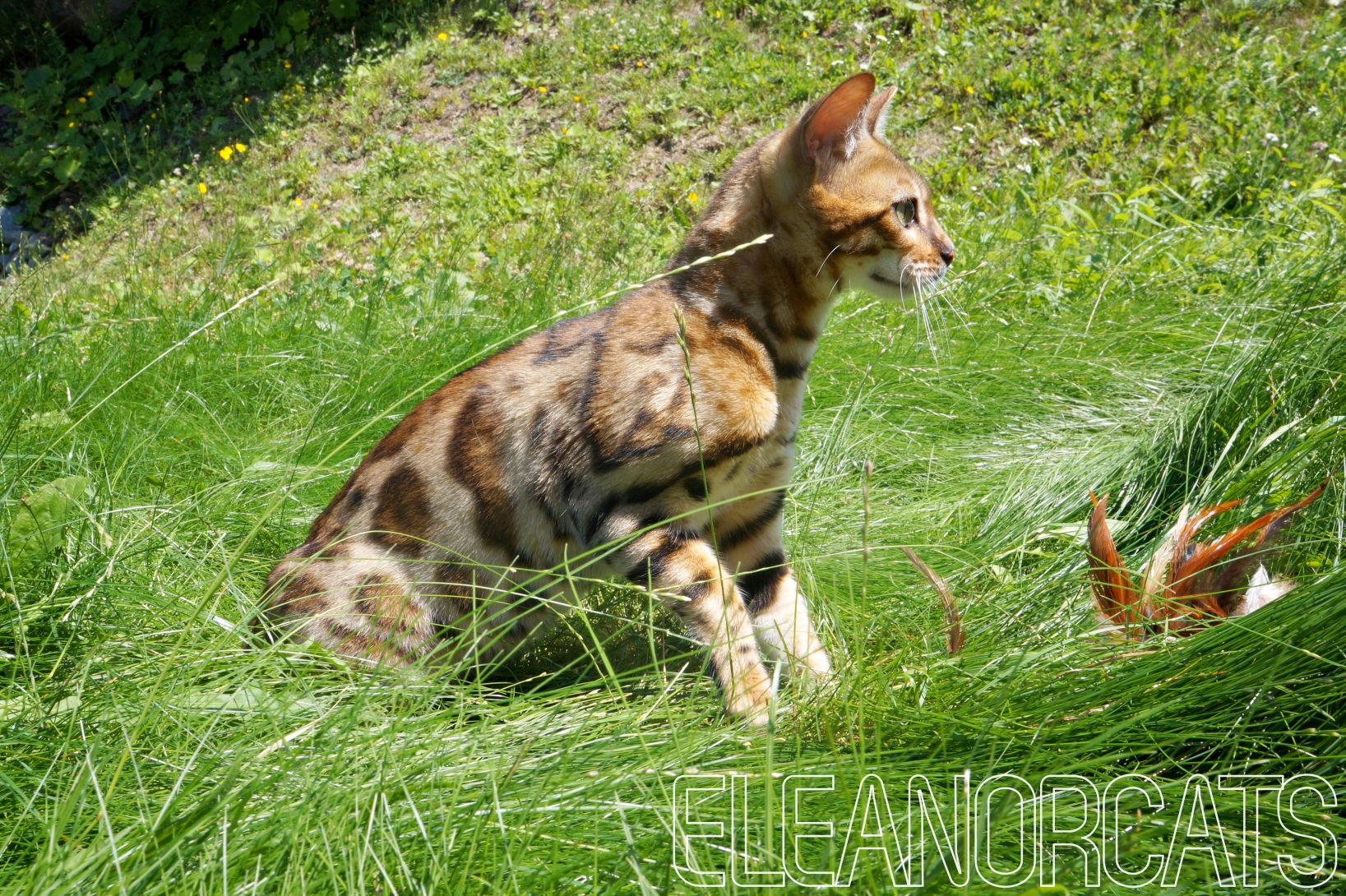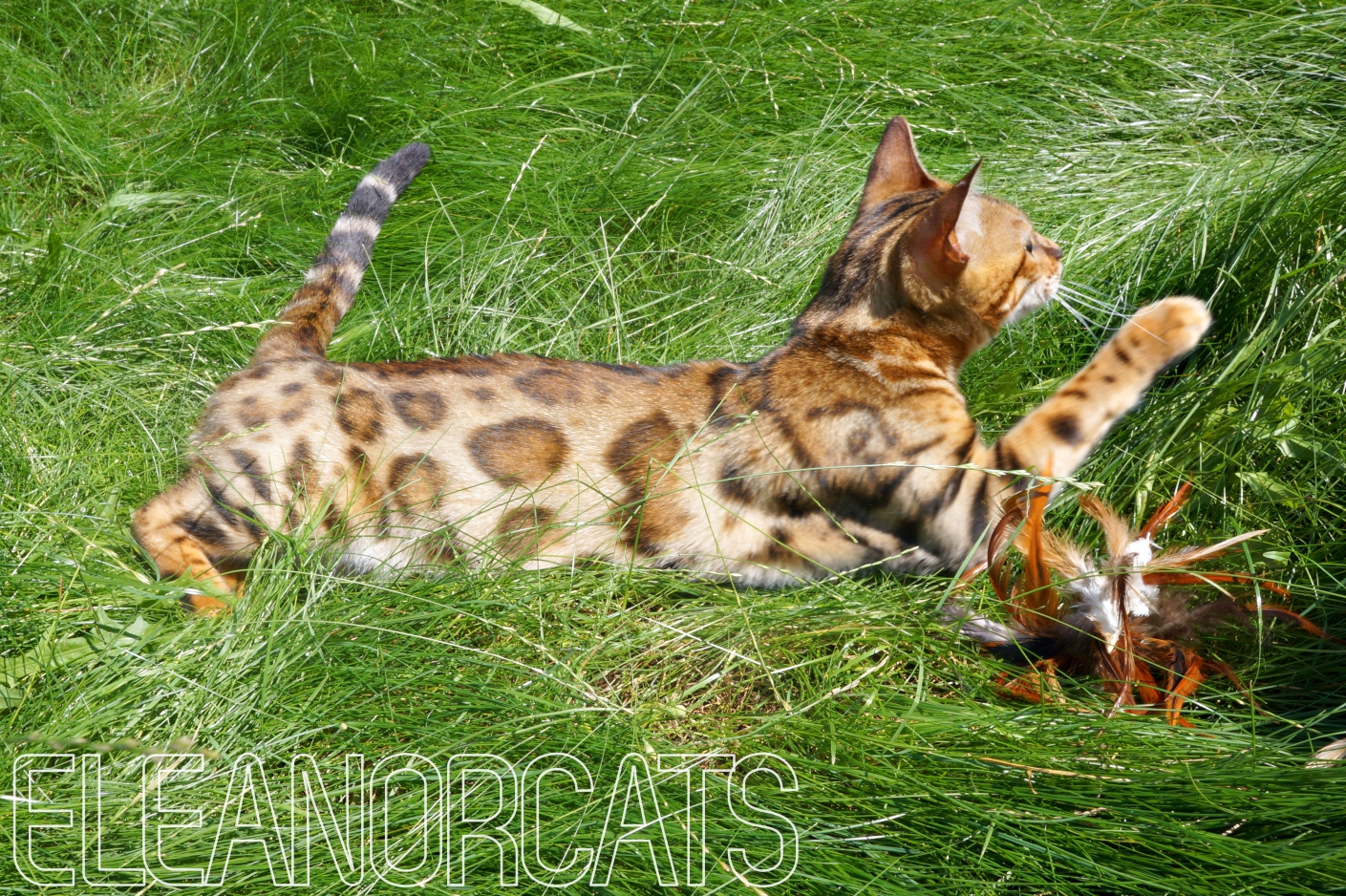 KATARIK YERUPAJÁ OF ELEANORCATS
Yerupajá arrived with us at the end of 2018 at the age of 4 months. She was born in Peru and has been hoping for so long. Yeru didn't have it easy, she lost her entire first litter and then had a womb infection. We managed to treat her and she gave us a litter of 5 with only 3 kittens alive. Fortunately we were able to keep his son Ushuaïa as relief. Subsequently, she only had infections of the uterus we unfortunately had to sterilize her. My beautiful Yerupajá is now living a beautiful retirement life and enjoying it to the fullest.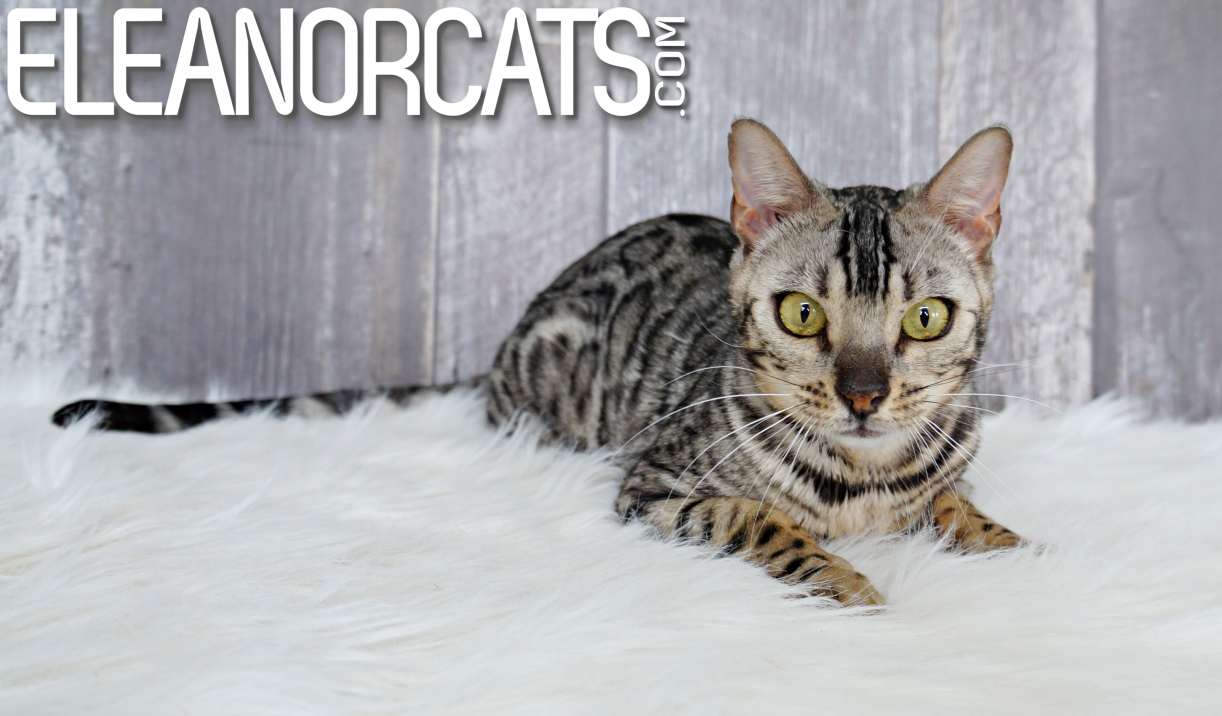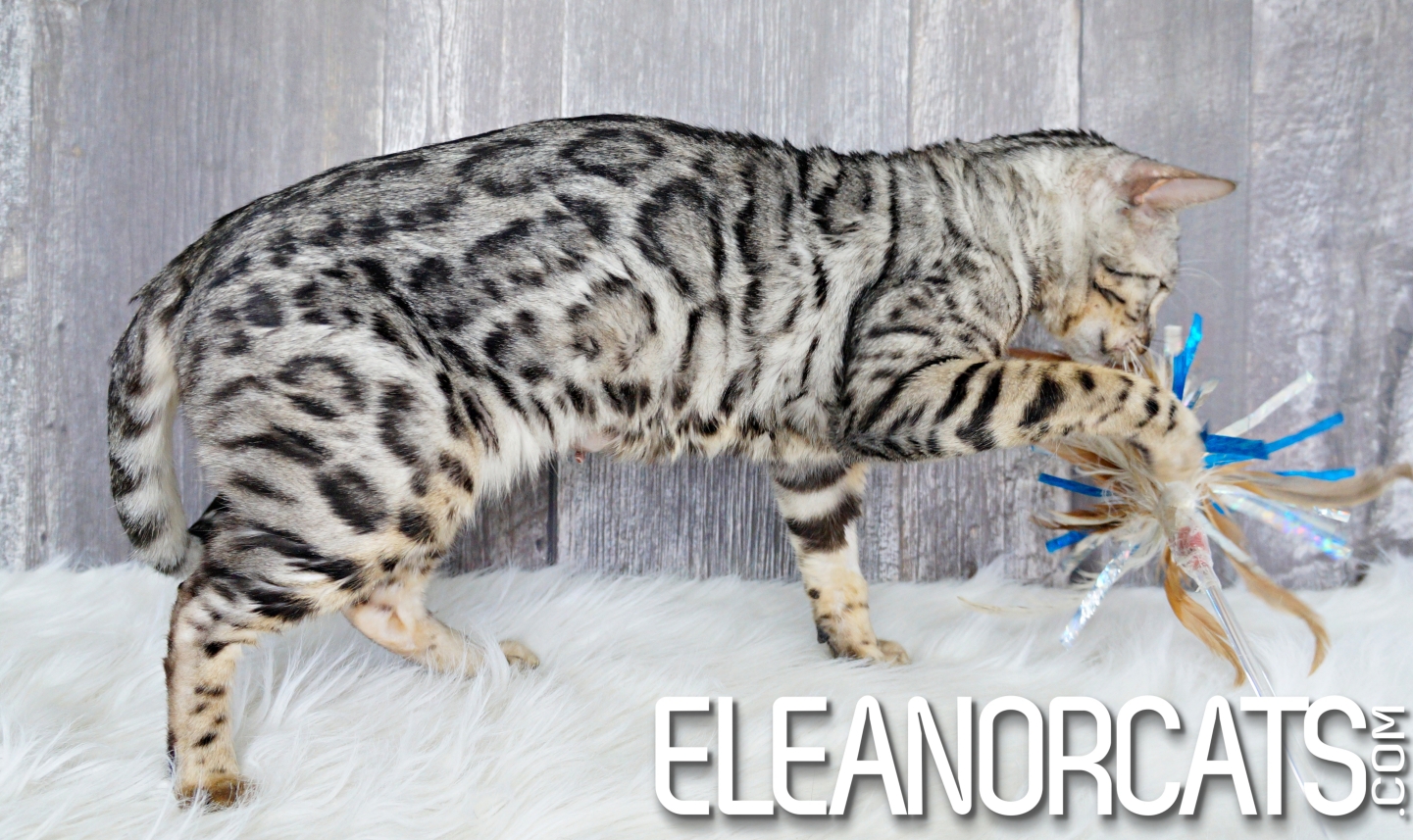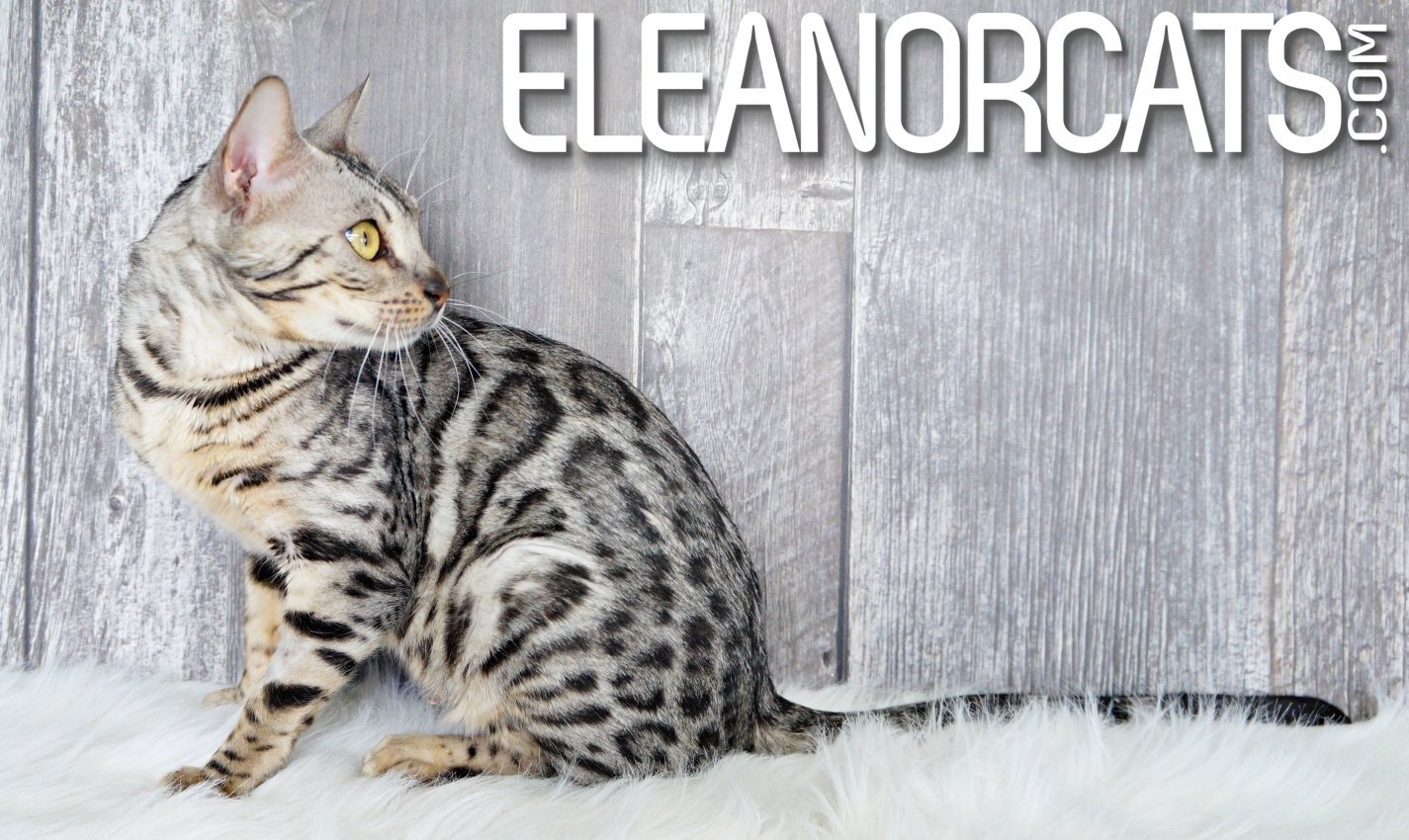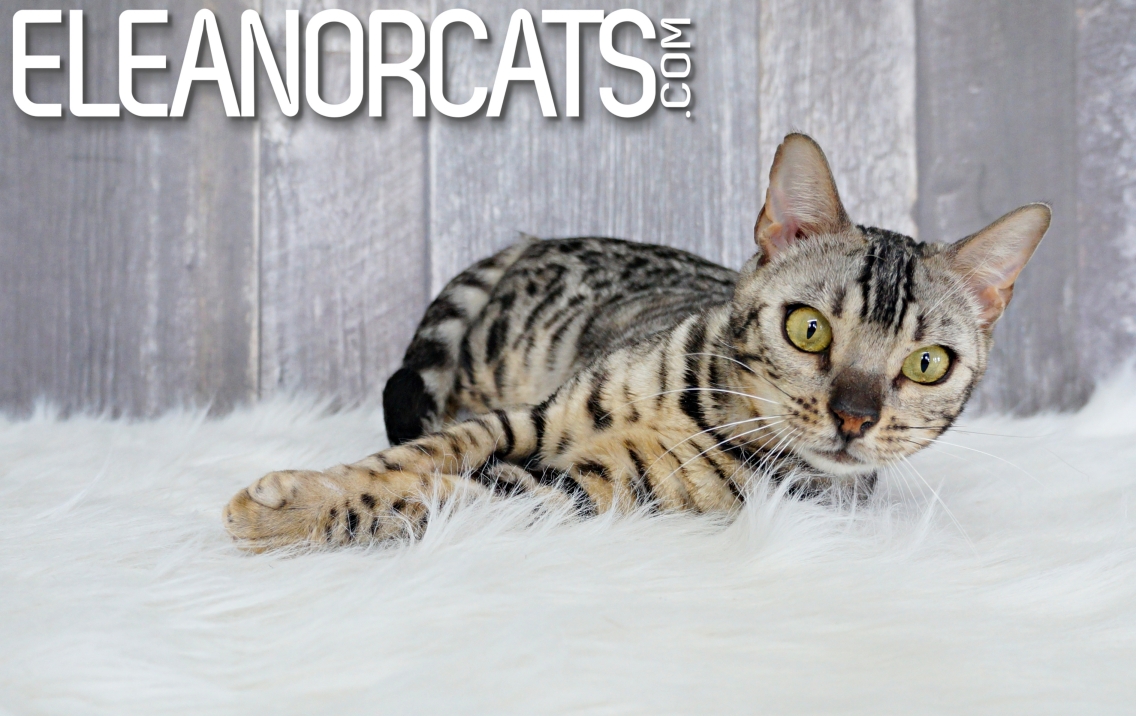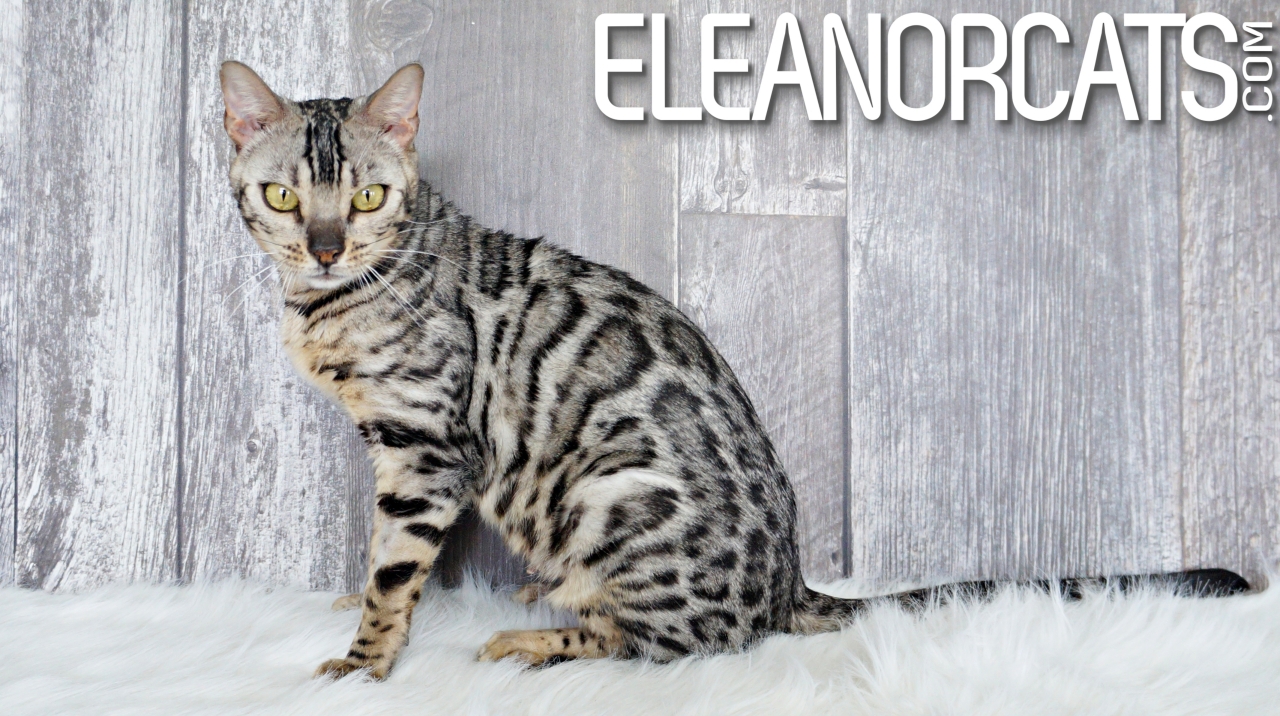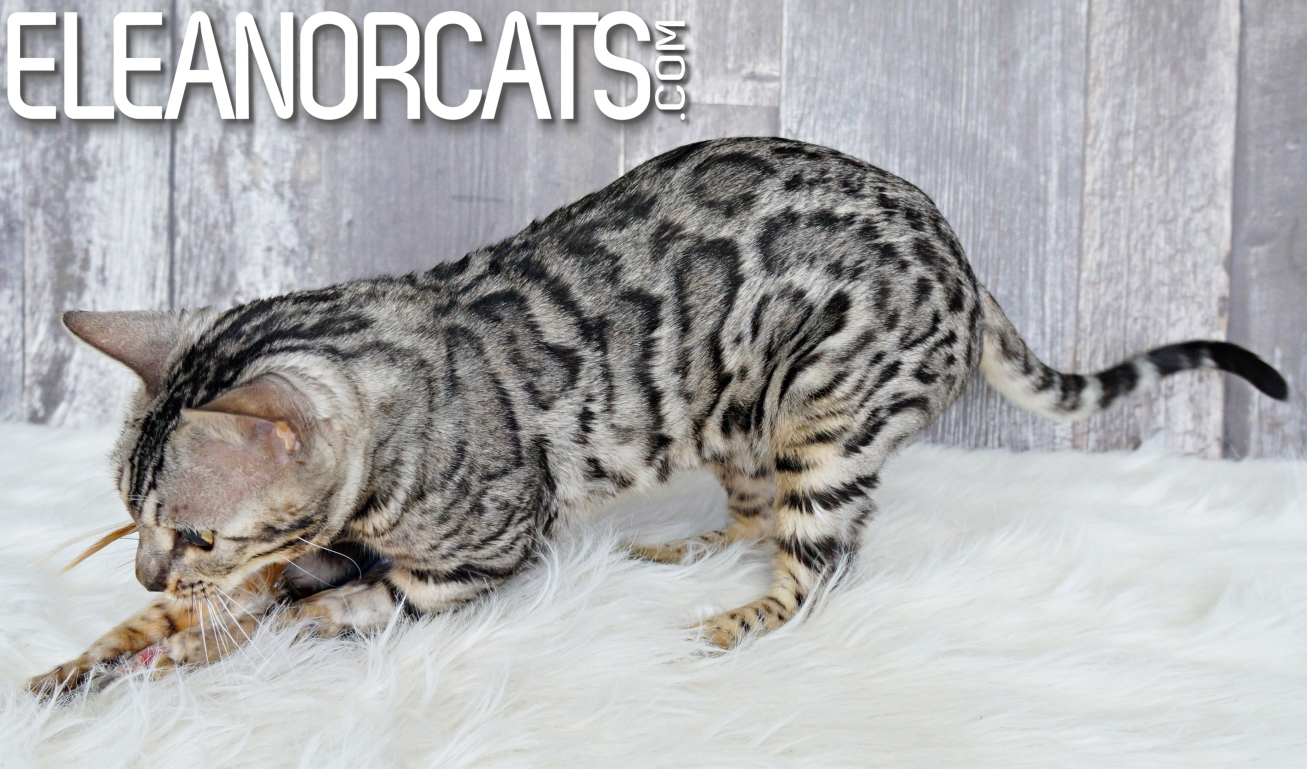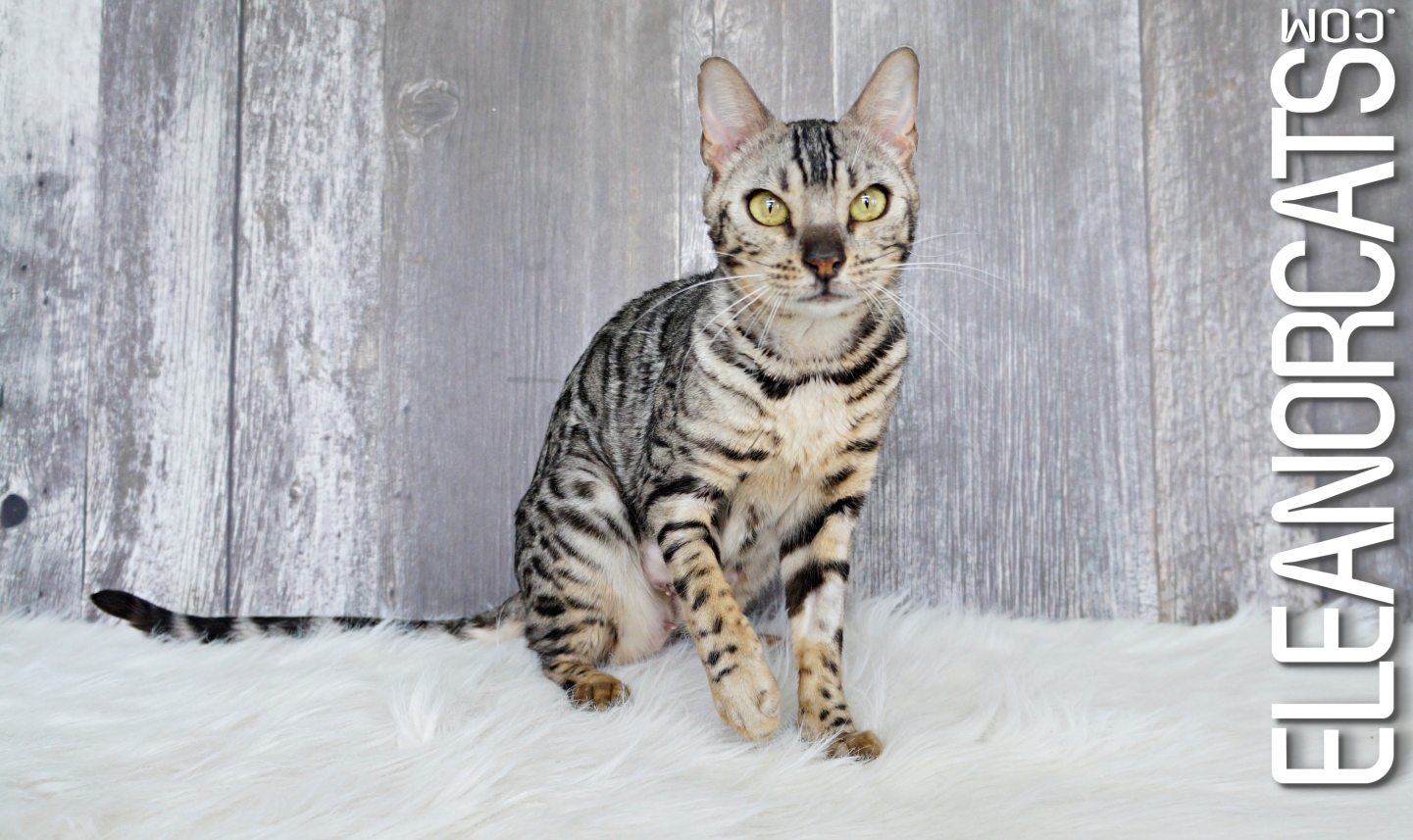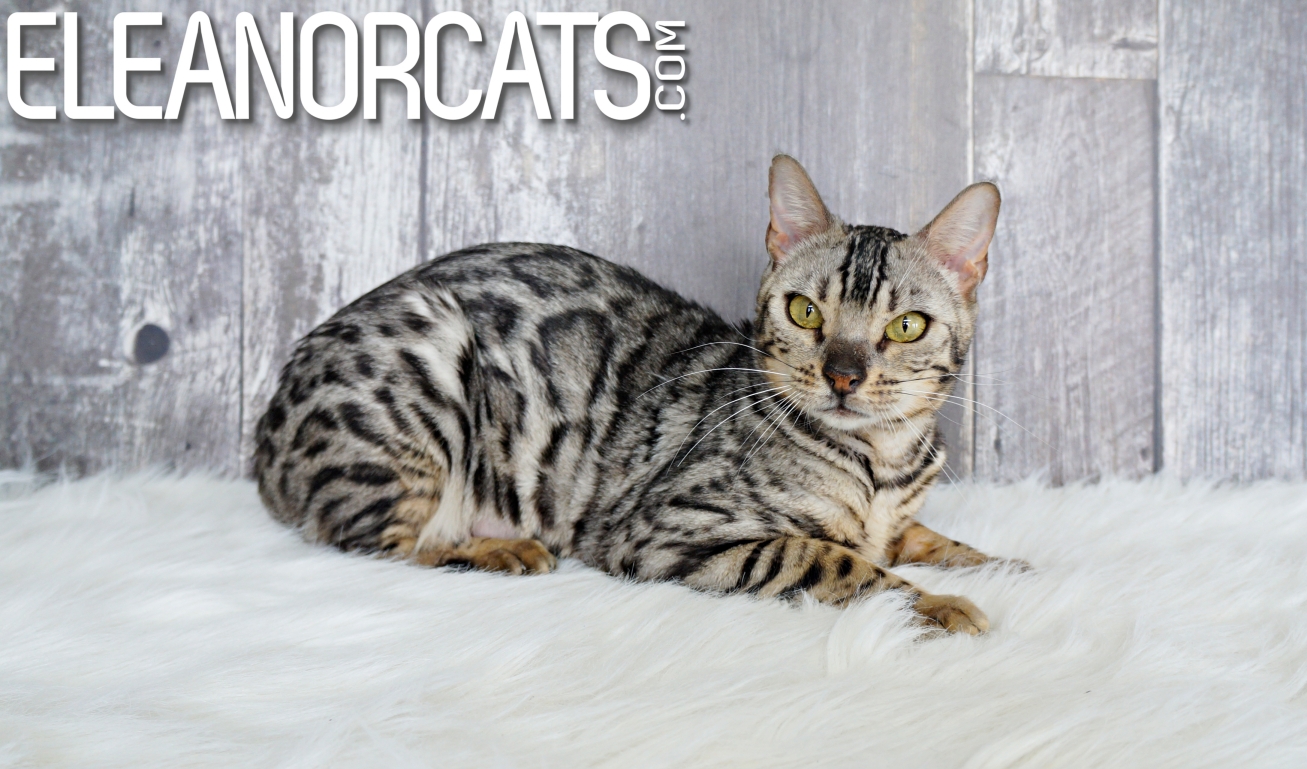 Would you like to be part of our family?
Contact us to learn more about our retirees